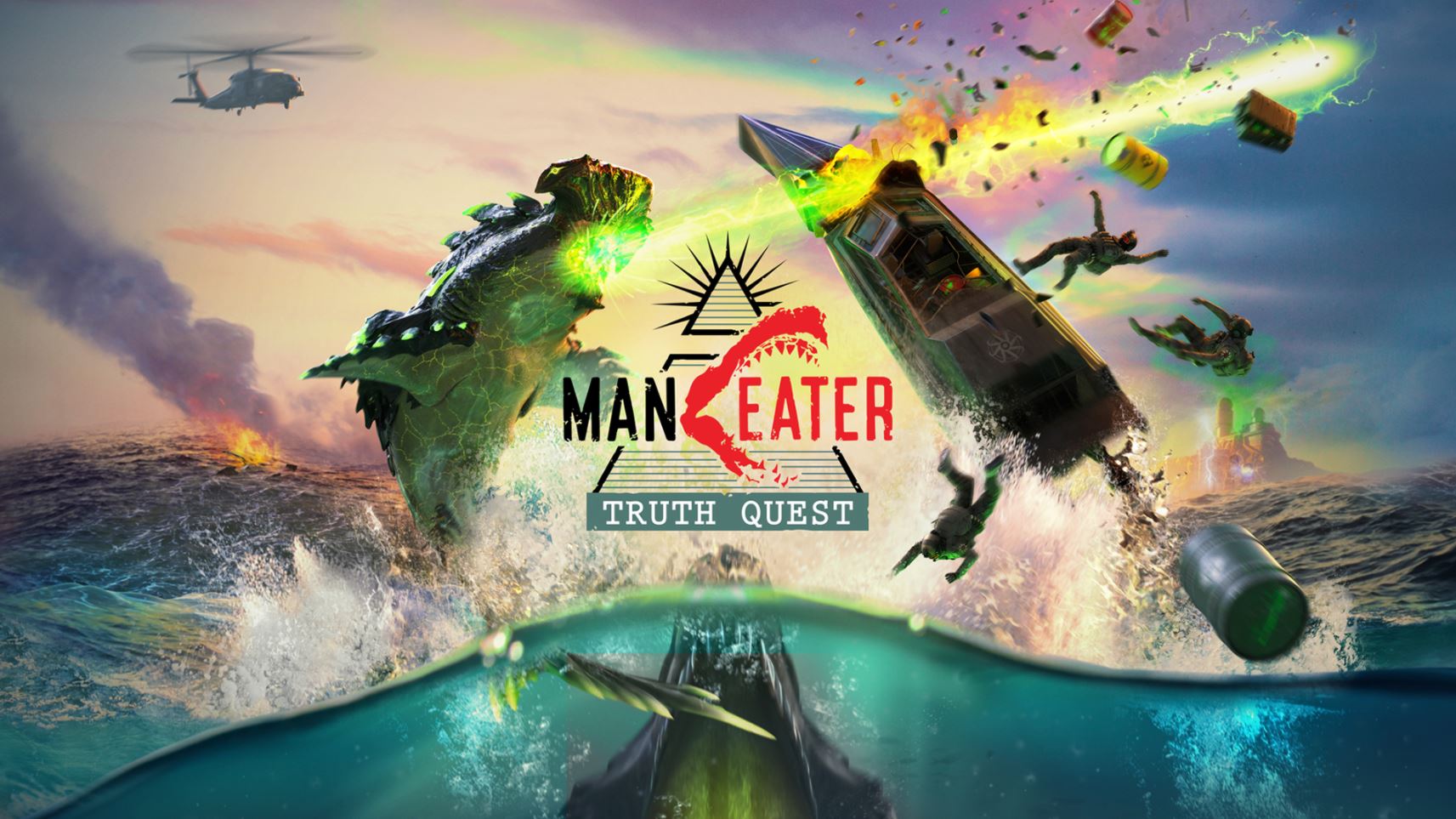 Despite it being April Fools Day, Tripwire Interactive have confirmed that Maneater will be getting some new DLC in the form of Maneater: Truth Quest.
This new DLC will see the return of Chris Parness and journalist Trip Westhaven and your Bull Shark protagonist. Embroiled in a web of dark secrets and conspiracies surrounding Port Clovis and the Naval Wildlife Organisation (NWO), you find out just why animals have started growing bone-like armor, emitting flesh-eating toxins, and using electricity as a weapon, all of which were once old tales told by FIshermen.
In terms of what this means for gameplay, the level cap will be increased to 40, with five new organ evolutions, and one additional organ slot at level 40. The maximum shark size has been increased along with the addition of new wildlife, like the "Uber" Apex Predators. New threats can attack thanks to military forces being called in, like helicopters attacking from above and land forces launching attacks from beaches. Two new objective types have also been added.
Related Content – Sony PS5 Complete Guide – A Total Resource On PlayStation 5
This DLC will cost $14.99 / €14.99 / £12.99 and release sometime in Summer 2021. You can watch the reveal trailer for Maneater: Truth Quest below:
This announcement follows on from the game's developers saying that DLC was in development and weeks of the game's Twitter account teasing some kind of announcement. We enjoyed Maneater when it first released and you can see our full thoughts in our review.
Maneater is available now on PS5 and PS4 and Maneater: Truth Quest will release for both platforms in Summer 2021.