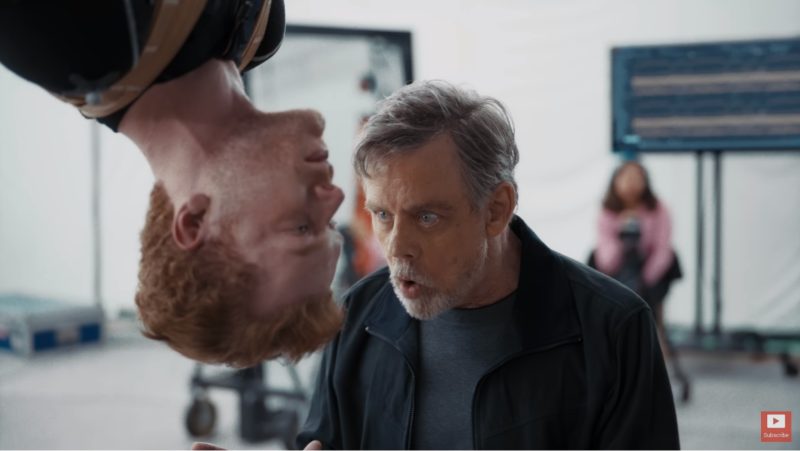 Star Wars Jedi: Survivor is out tomorrow, and in a potentially foreshadowing piece of promotion for the game, Mark Hamill appeared in a new trailer for Respawn's new Star Wars adventure.
Hamill returns to the role of Jedi teacher to help Cameron Monaghan with his Force training, while Monaghan is in his full motion capture garb, foam lightsabers and all.
It's a fun trailer that pokes fun at the classic Star Wars situation of a teacher and padawan, even though Cal Kestis is thankfully not a padawan at the beginning of Survivor, making the game more fun from the get-go.
What is interesting to note though is that this is another sign of Respawn's games being more chummy with the rest of the Star Wars universe, which has been experiencing a renaissance thanks to a higher-quality of tv shows.
Cal's place in the Star Wars timeline also helps in that he's a character which could very easily fit into future shows and other projects.
Or perhaps this is a hint that Luke Skywalker will make an appearance in potentially the next Star Wars Jedi game? We can only hope.
Source – [Twitter]
---
Star Wars Jedi: Survivor Guides powered by PowerPyx: