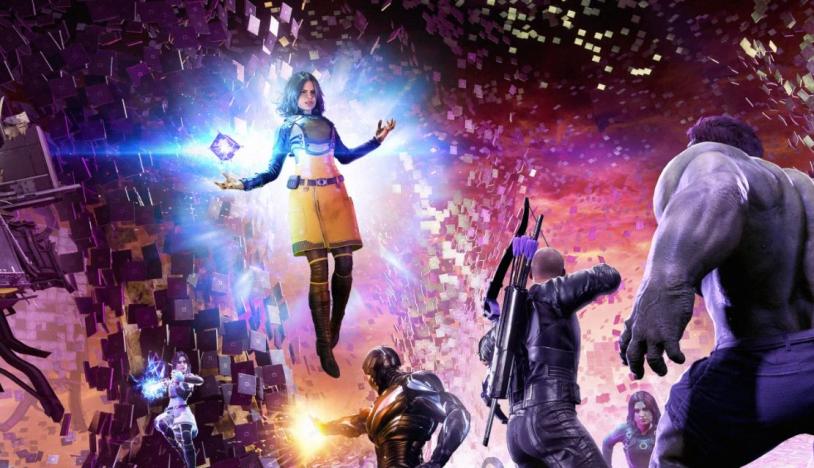 Square Enix has announced that the Marvel's Avengers Cosmic Cube event will be kicking off for the superhero title later this month.
This latest offering includes the Beating the Odds Villain Sector and the Cosmic Threat Event. The former sees players tracking down Monica's secret weapon by following cosmic energy trails, the end of which sees you battling through the facility to the final chamber.
Here, you'll locate a massive cube and go up against Monica, the Scientist Supreme, who has been seriously buffed by the immense power of the Project Omega: the Cosmic Cube
Beating the Odds is available on the War Table in the Snowy Tundra beginning June 22, and can be played by anyone who has a Hero of Power Level 35+.
Meanwhile, Major Mission — A Cosmic Threat requires you to beat the Villain Sector, battle a large group of foes in the Cosmic Threat Sectors, and inflict Cosmic damage. It kicks off June 24 and ends July 8, and the rewards are as follows:
The new animated team nameplate
If the Hero you are playing is PL120+, you'll receive 1 Tachyon Exotic for the melee/ranged slots and 1 Tachyon Exotic for the Defense/Heroic slots. If the Hero is under PL 120 you will receive gear that scales in quality to your heroes PL. Make sure you're playing the Hero you want those rewards on
Marvel's Avengers is now available for PS5, PS4, PC, Xbox Series X/S and Xbox One, and you can read our full review here. Furthermore, the War for Wakanda expansion is coming in August 2021.
Related Content – Sony PS5 Complete Guide – A Total Resource On PlayStation 5
[Source – Square Enix]