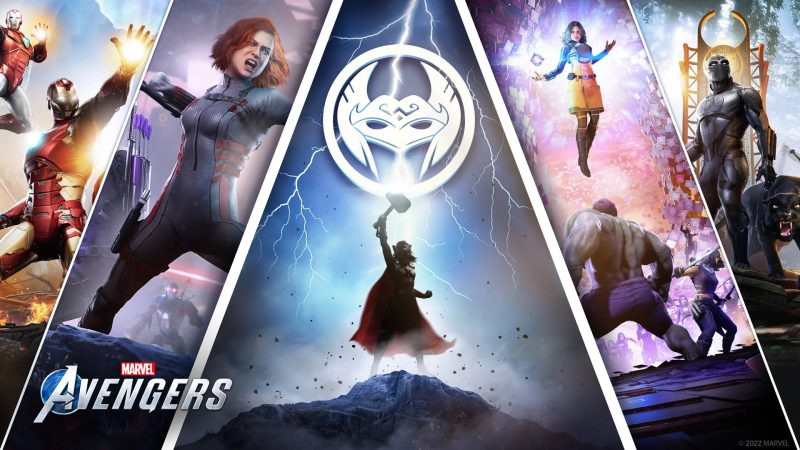 Marvel's Avengers is getting ready to add a new character to its roster, Jane Foster: The Mighty Thor! with update 2.5, set to release sometime after update 2.4, which is due for May 2022.
The news comes from a blog post, providing an update to the community about what's next to come now that update 2.3 has released.
While update 2.3 focused on re-working the War Table and the mission select system, update 2.4 will focus in on making the missions you play more rewarding and fresh for players, as they're now on a rotation.
Developer Crystal Dynamics gave a few examples as to what is being done in this re-working of the rewards systems:
To make each event more unique and worth playing, we're improving and diversifying rewards across events, with each event now rewarding gear from different sets.

Adding Unit rewards to a wider variety of event missions to provide even more ways to earn shipments and cosmetic vendor outfits.

Adding higher power level gear rewards to meta objectives to create another path to gear-up beyond the soft-cap on drops for non-Raid/Omega-Level Threat content.

Meta objectives will grant rewards to your entire eligible roster, not just a single hero, allowing you to gear up your squad while playing your favorite hero.
"Overall, the goal is to make events more compelling and to reward mission and objective play. We'll reveal more details on specific changes in blogs and livestreams as we get closer to Update 2.4."
The announcement that Jane Foster: The Mighty Thor! will be coming in the new update comes just a day after the first teaser trailer for Thor: Love And Thunder, the latest film in the Marvel Cinematic Universe showed off Natalie Portman back in the Marvel Universe as Lady Thor.
According to Crystal Dynamics blog post though, any design decisions from the film won't be the template for the game, as they will pull from the comic books primarily.
Source – [Crystal Dynamics]