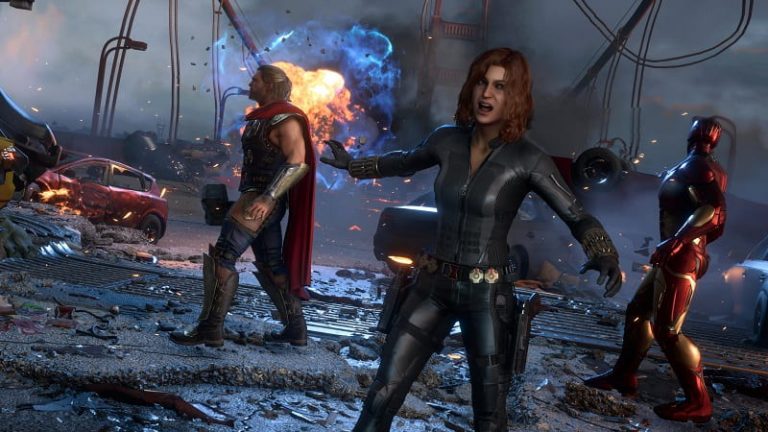 Crystal Dynamics has announced the first batch of details on Marvel's Avengers update 2.3, which will arrive next month with a slew of improvements to the superhero title.
Related Content – Sony PS5 Complete Guide – Everything Explained On PlayStation 5 For New Users
You can read the full details in the post below.
We know many of you have been eagerly awaiting our next formal roadmap for Marvel's Avengers. We aren't yet ready to reveal the next full roadmap, but we can share some news about our next update and how we're improving and changing the game in the near- and medium-term.

The studio is perhaps encountering some issues with regards to future content for the game, so it's understandable that these things will get delayed sometimes. That said, players still have something to look forward to in the form of the patch preview Crystal Dynamics has laid out:
Marvel's Avengers Upcoming Update 2.3 Preview:
To give some specific examples, let's take a sneak peek at Patch 2.3 (currently planned to release in March 2022) and a sample of the changes it will bring, as well as some elements in progress for release shortly afterwards.

First, Nick Fury is returning to lead SHIELD and coordinate future Avengers Initiative missions alongside Director Hill.

This comes with a much-needed rework of the War Table and the mission-select system. We're changing how to find, select, and launch missions on the leveling journey throughout the Avengers Initiative. Our primary goal is to improve the flow for new players to reduce frustration in the leveling process. The more organized and directed experience will also create larger, more concentrated matchmaking pools for higher-level players.

We're also taking the opportunity to use what we learned in the past year to further balance gear perks. We've seen some amazing builds and plan on creating an even wider variety of powerful builds to discover and play. Alongside a wider variety of builds we'll be making gear sets earnable through a wider set of play activities to give you more options to hunt for the perfect build in your own way.

The new Shipments system added in 2.2 has been really successful at providing another path to cosmetic rewards while rewarding play, but it has had a fairly major impact on our Units economy. We plan to make adjustments in the next patch by adding Units as additional rewards to a number of end-game activities.

Last update we experimented with allowing players to earn weekly rewards from completing the Omega-Level Threat and the Raid for each of their Heroes, not just once per account. We've really liked the results of that, and we're planning to extend that per-Hero system to Mega Hives in the next update.

Lastly, we'll continue to prioritize critical bugs like improving raid stability and player feedback on where we need to make tuning adjustments.