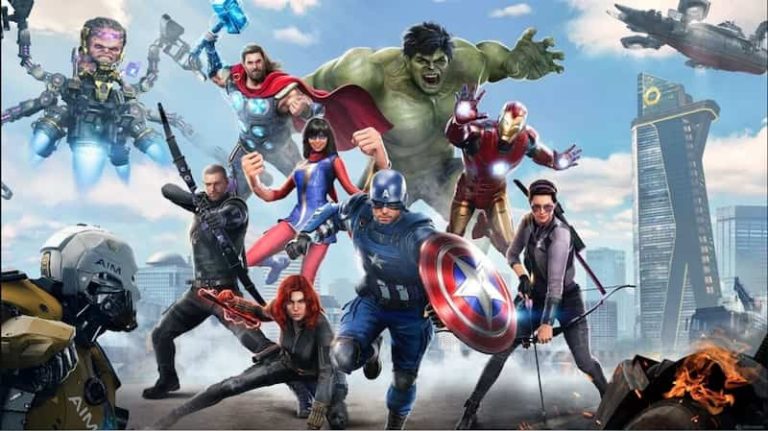 Update: This article and its source identifies Cezar Virtosu as the creative director of Marvel's Avengers. That is incorrect. While working as the creative director for a support studio called Virtuos Paris, Cezar worked on Marvel's Avengers.
He was never at any point directly employed by Crystal Dynamics, and only worked on the game through his role at Virtuos Paris.
The game's actual creative director from Crystal Dynamics is Shaun Escayg, who has not recently spoken about the game or called it "a challenging production."
https://twitter.com/jasonschreier/status/1627759159331487747?s=46&t=BsX8mti6O73VCqKc8hBMwA
Original Story:
Cezar Virtosu, the creative director behind Marvel's Avengers, has basically apologised for the superhero title, explaining to the latest issue of EDGE magazine that the game proved to be a 'challenging production.'
In case you missed it, Marvel's Avengers will be wrapping up support later this year, and it's no secret that the project didn't exactly set the world on fire, having disappointed from a commercial point of view. While things did improve over time with ample post-launch support, Marvel's Avengers failed to really hit the ground running.
Related Content – Sony PS5 Complete Guide – Everything Explained About PlayStation 5 For New Owners In 2023
Virtosu has since left developer Crystal Dynamics to work on The Lords of the Fallen alongside executive producer Saul Gascon, who also sat down with the publication. Virtosu didn't elaborate much on Marvel's Avengers, simply adding, "I apologise for that."
Basically, Cezar – the CEO of our company – and myself stopped our successful careers to work on The Lords of the Fallen. We want the studio to become a reference in the [Soulslike] genre. We want to be the second reference [after Elden Ring developer FromSoftware], because right now there is no clear second reference.
Marvel's Avengers was released in September 2020 for PS4, PC and Xbox One, and was released for PS5 and Xbox Series X/S the following year. You can read our full review here.
[Source – GamesRadar]