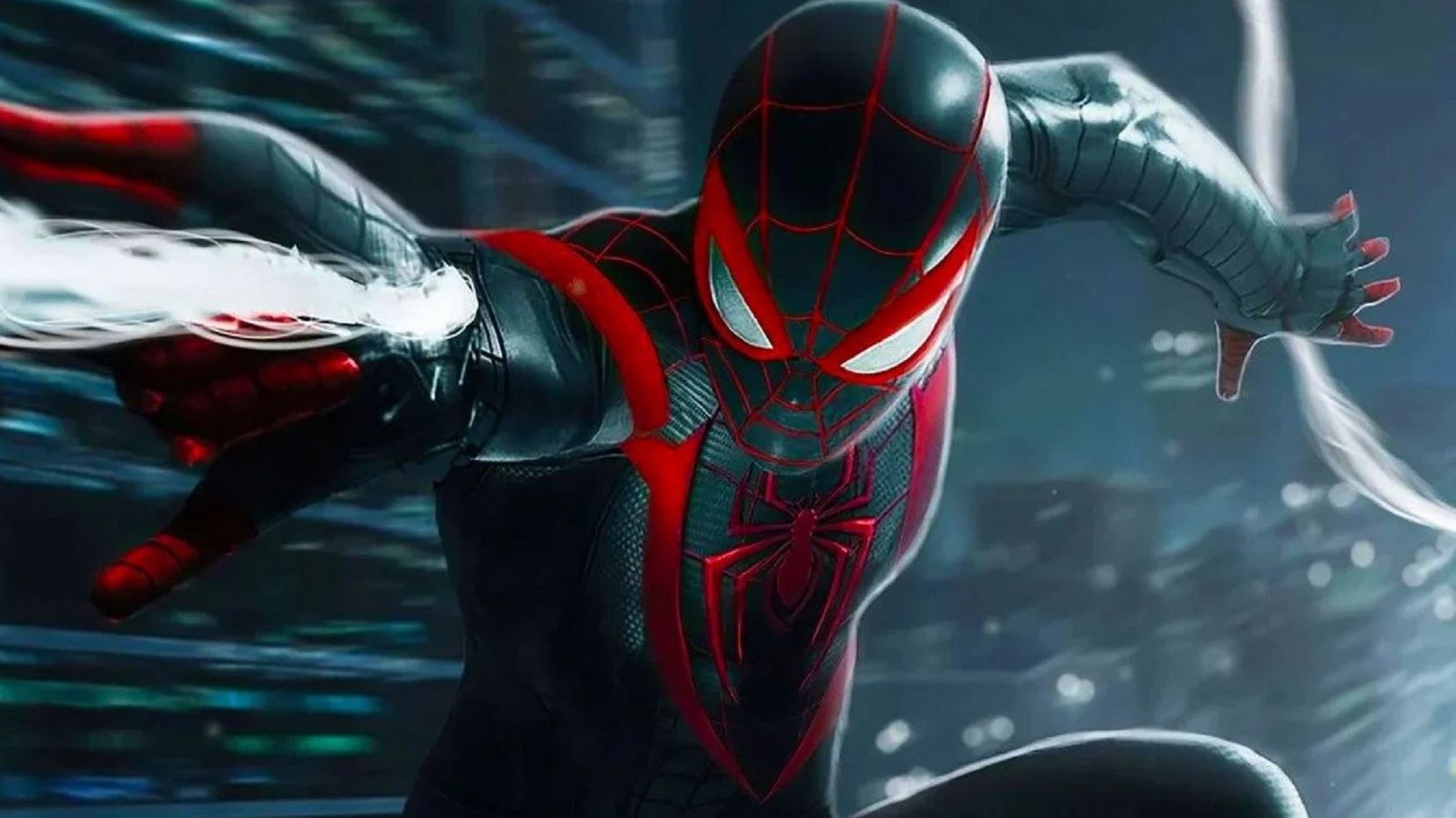 Insomniac Games has released the full Marvel's Spider-Man Miles Morales PS4 and PS5 trophy list, giving us a full look at the set after the studio revealed some of the trophies earlier this month. There are a total of 50 trophies, with 2 gold, 10 silver, and 37 bronze.
Be Yourself – Collect All Other Trophies (Platinum)
Just The Beginning – Unlock All Skills (Gold)
A New Home – 100% Complete All Districts (Gold)
Urban Explorers – Collect All Time Capsules (Silver)
Memory Lane – Collect All Postcards (Silver)
Salvager – Open All Underground Caches (Silver)
Under Their Noses – Shut Down All Roxxon Labs (Silver)
Underground Undone – Shut Down All Underground Hideouts (Silver)
Ready For Anything – Purchase All Suits (Silver)
Come At The King – Unravel a criminal conspiracy in Harlem (Silver)
Never Saw It Coming – Complete An Enemy Base Without Being Detected (Silver)
100x Combo – Perform A 100x Combo (Silver)
Launch, Swing and Dive – Get Spectacular or better in a Spider-Training Traversal Challenge (Bronze)
Punching Pixels – Get Spectacular or better in a Spider-Training Combat Challenge (Bronze)
Dodging Light – Get Spectacular or better in a Spider-Training Stealth Challenge (Bronze)
Spider-Training: Complete – Complete Every Spider-Training Challenge (Bronze)
Pete's First Villain – Complete The Final Test (Bronze)
Kitbash – Craft 10 Upgrades (Bronze)
Rhino Rodeo – Ride Rhino Through The Mall (Bronze)
Deep Cuts – Collect all Sound Samples and recreate the David Brothers Mix (Silver)
Hanging By A Thread – Keep The Bridge Together (Bronze)
The Core of the Problem – Investigate Roxxon's underground lab (Bronze)
True Deception – Complete the vault sequence in Underground Undercover (Bronze)
The Harlem Express – Get the trains running again (Bronze)
Veloci-Skates – Chase Tinkerer through the city (Bronze)
Shared History – Walk through Miles and Phin's past (Bronze)
Exploding Bulldozer – Defeat Roxxon Rhino (Bronze)
Family Drama – Defeat Prowler (Bronze)
Ultimate Sacrifice – Save Harlem (Bronze)
From The Rafters – Perform 25 Ceiling Takedowns (Bronze)
Climbing The Walls – Perform 25 Wall Takedowns (Bronze)
Invisible Spider – Defeat 50 enemies while camouflaged (Bronze)
Overcharge – Defeat 100 Enemies With Venom Attacks (Bronze)
Up And Over – Perform A Venom Jump, Then A Venom Dash On A Single Enemy (Bronze)
From Downtown – Use Venom Dash To Throw An Enemy Into A Group Of Three Or More (Bronze)
Like A Rhino In A China Shop – Smash Into 15 Breakable Objects While Steering Rhino Through The Shopping Mall (Bronze)
Competitive Spirit – Beat Phin at the rocket launch mini-game (Bronze)
Best Fries In Town – Pay your respects to a legend int he Upper West Side (Bronze)
JJJ Would Be Proud – Apply A Sticker And Customize Lighting While In Photo Mode (Bronze)
Trapped – Defeat 50 enemies with Remote Mine gadget (Bronze)
Five Star Review – Complete All FNSM App Requests (Bronze)
Mod That Suit – Craft A Suit Mod (Bronze)
Look With Better Eyes – Craft A Visor Mod (Bronze)
Never Give Up – Pay Respects At Jefferson Davis' Grave In Harlem (Bronze)
A Gift From Pete – Revive The Gift Suit (Bronze)
Crime Master – Complete Bonus Objectives For Each Crime Type (Bronze)
Nowhere To Hide – Perform 100 Stealth Takedowns (Bronze)
I'm On A Boat – Ride The Derelict Boar In Southern Chinatown
Socially Acceptable – Scroll Through The Entire Social Feed At The End Of The Story.
Plus Plus – Complete the game on New Game+
Marvel's Spider-Man Miles Morales releases for PS4 and PS5 in the US on November 12, 2020, and for PS5 in the EU and UK on November 19, 2020.
Source – [PSNProfiles]