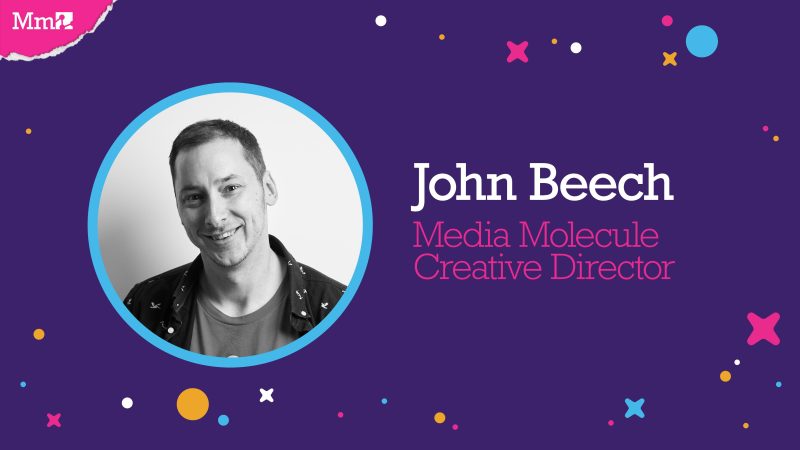 Media Molecule has named its new creative director to be John Beech, a veteran with 14 years at Media Molecule and former studio lead designer.
Beech is taking over the role after co-founder Mark Healey announced his departure after 17 years with the Little Big Planet and Dreams developer this past April.
"John has been a crucial part of Media Molecule for 14 years, and a community member before that." the studio said in its announcement on Twitter.
"We're so excited that John will be leading us on our new journey here at the studio!"
Beech added his own statement to the announcement, adding "I could not be more honoured to take on the role of Creative Director at Media Molecule."
"They are without a doubt some of the most incredibly creative people I have ever had the privilege to know. I will strive to do my upmost to make them, and the Mm coMmunity proud!"
Beech's story is the story-tale dream many players who love Media Molecule's work likely have themselves. When he joined the studio, he did so from just being a member of the community, recruited by Media Molecule directly due to the levels he made in Little Big Planet.
With Beech now at the helm, it'll be interesting to see what's next for Media Molecule, after it announced earlier this year that it would be ending support for Dreams.
Source – [Media Molecule, VGC]