[UPDATE]
Mega Man 11 is coming October 2! Close enough!
The next core Mega Man game is coming, but we just weren't sure exactly when.
Well, thanks to a PlayStation Store slip up in Singapore, we may know when Capcom's little android boy blue will once again blow his horn.
At the weekend a listing went up on the store stating the game was due out October 3, 2018, before vanishing into the night. Not before the ever-vigilant Wario 64 grabbed a screenshot of the evidence.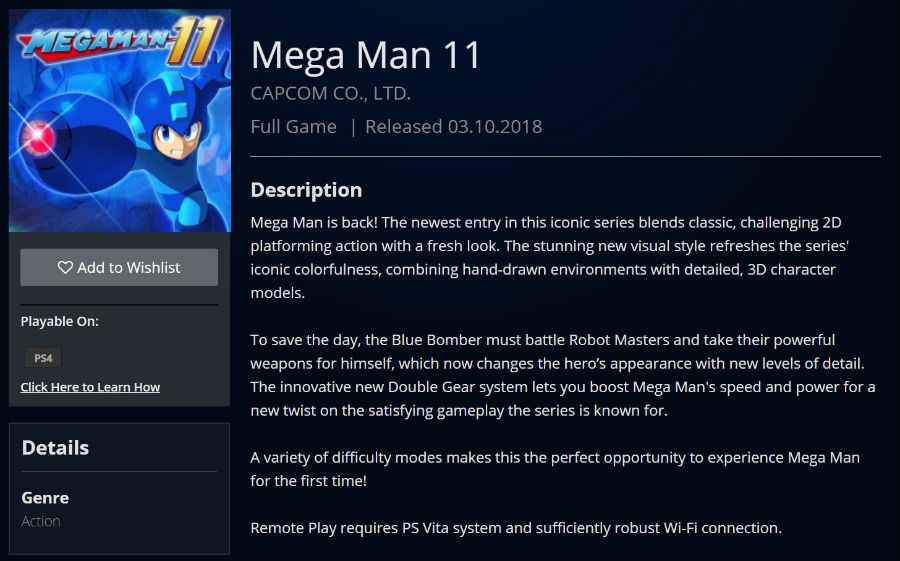 Of course, this could just be a provisional date, but that seems less likely where the PS Store is concerned. Especially as it adds details not previously disclosed.
As with everything around this time of year, expect something official in the near E3-related future.