4A Games has detailed all the Metro Exodus PS5 upgrades we can expect when the new version launches later this year, including 4K resolution, fully ray-traced lighting, additional bug fixes and more.
Revealed on 4A Games' website, the PS5 version of the game will have full ray-tracing for every light source, with an infinite number of light bounces. The atmosphere and transparent surfaces will also ray-trace light, along with optimised shaders, 4K textures, and a FOV slider. The game will also have ray-traced emissive surfaces with area shadows, GPU fp16 support and DX12 support. Finally, the game will also support the DualSense controller and have additional bug fixing, with load time improvements.
This is all impressive and will be available for free to existing owners of the game on PS5. We don't have a release date yet, but hopefully, we will see it sometime this Spring or Summer.
You can read our thoughts on Metro Exodus in our review here and take a look at all the upgrades below: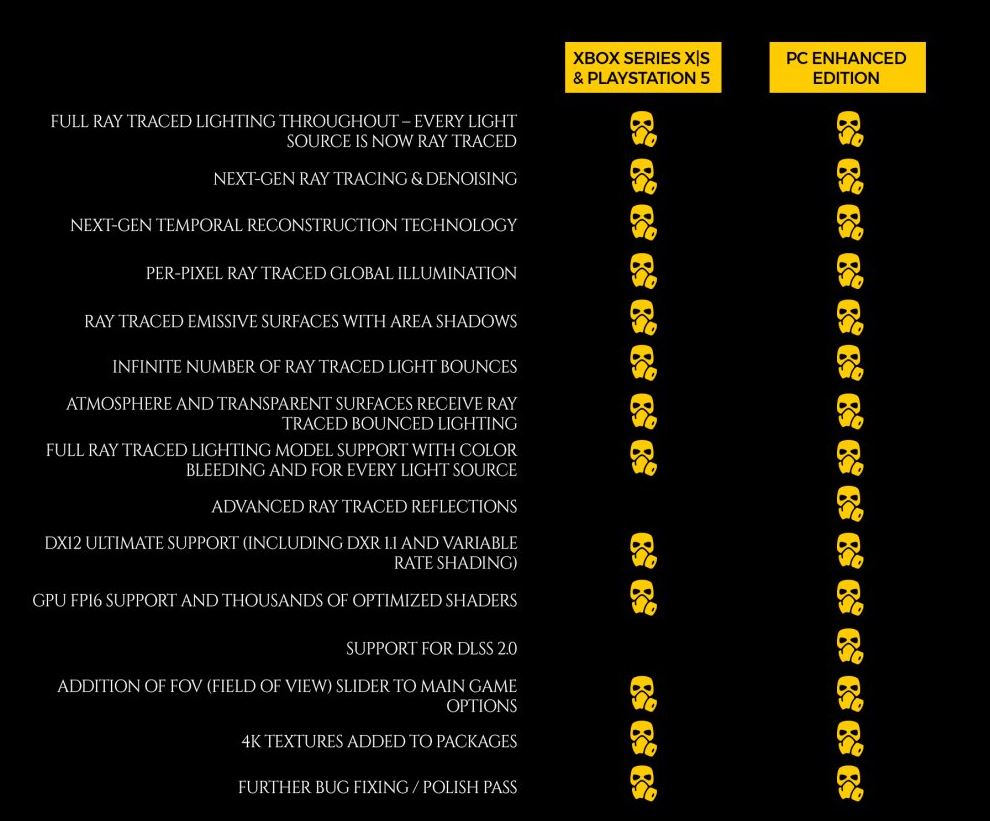 Metro Exodus is available now on PS4 and will releases for PS5 in 2021.
Source – [4A Games]