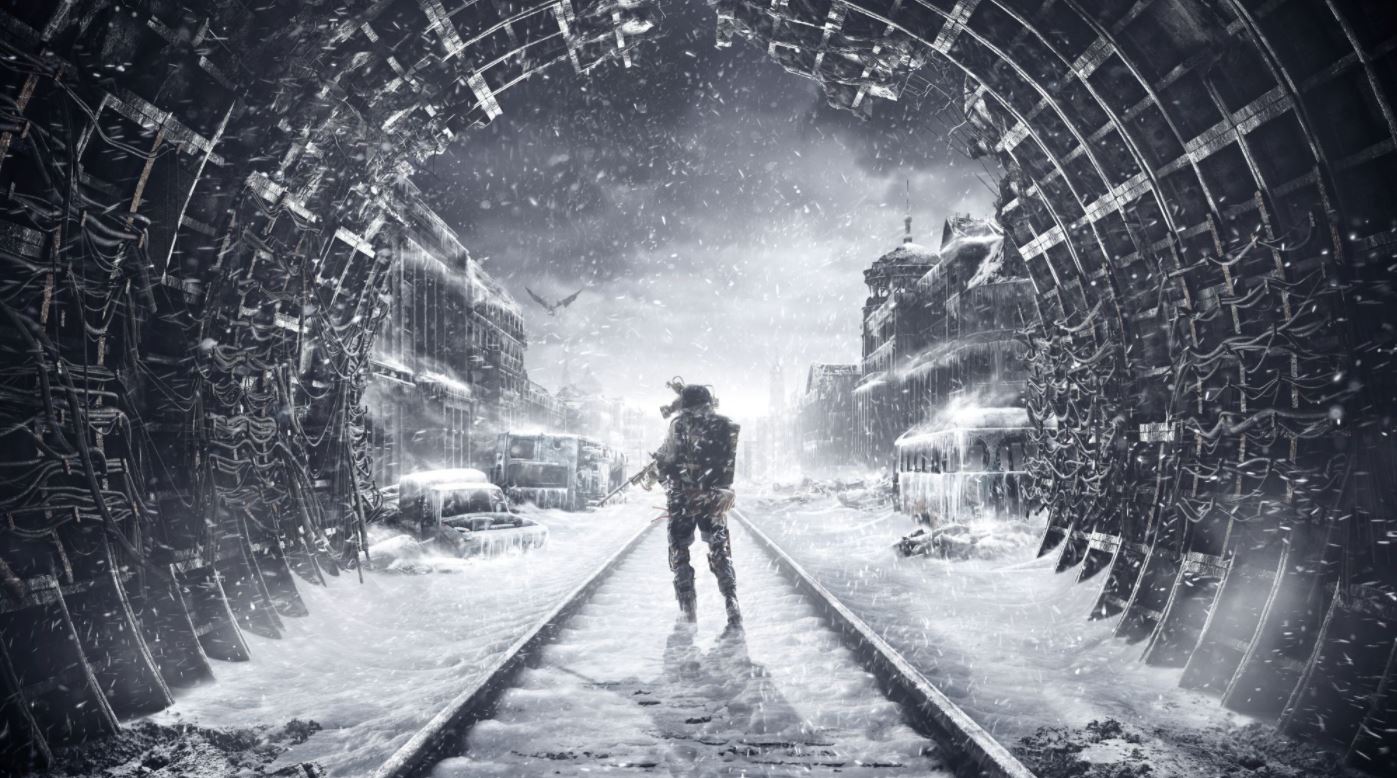 Metro Exodus PS5 Review – Metro Exodus was already one of the best post-apocalyptic experiences on PS4, really putting you in the middle of a world devoid of life and left dilapidated. But, 4A Games have upped that with Metro Exodus' PS5 version, which cleverly uses the DualSense controller to add to the immersion, whilst making everything visually gorgeous thanks to global illumination and ray-tracing.
This review will mostly focus on the technical aspects of Metro Exodus on PS5, alongside new additions with the PS5 version of the game. If you want a more thorough overview of the experience from a narrative and gameplay perspective, check out our Metro Exodus PS4 review from 2019.
Metro Exodus PS5 Review
---
Impressive Illumination
Visually, Metro Exodus has seen a huge step up on PS5. If you haven't played the game yet, you travel across post-apocalyptic Russia visiting four key semi open-world locations across the span of a year, tied together by more condensed levels that harken back to the traditional Metro survival horror experience.
With the PS5 upgrade of the game, the game gets 4K textures and global illumination throughout the entire experience, with light being ray-traced throughout the environment.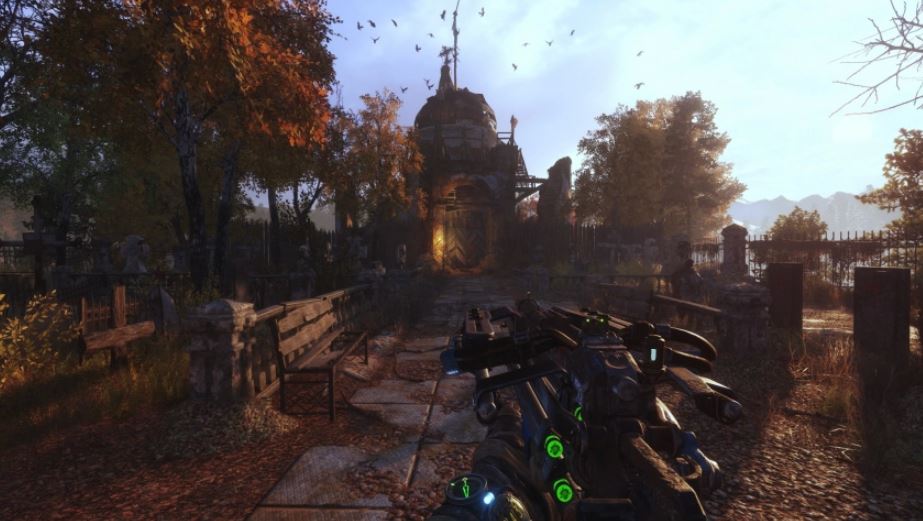 Both of these features really heighten the beauty of the world and models that 4A Games have created. A Metro world has never looked better and seeing the light bounce off of surfaces and really accentuate the amazing atmosphere, gives you the feeling of immersion that couldn't have been achieved on PS4.
Some particular moments that stood out was when the sunlight would bounce off the stock of my weapon, reacting in real-time to my movements and shifting depending on where I was moving. From a purely technical perspective this was one of the most capturing next-gen experiences I have had on PS5 and the game is filled with little moments like this that just make your jaw drop.
Another key point to highlight is how light sources have been improved, either with more realistic placement of light sources or how flames now cast a warm orange glow, compared to the static yellow/white which was seen on PS4.
Other moments that made my jaw drop were just how fast the load times of the game are on PS5. With waiting periods of more than 2 minutes on PS4, every loading screen in the game is now below one minute, with most lasting no longer than 20 seconds, which is a huge improvement and achievement for a game of the size, detail, and scale as Metro Exodus.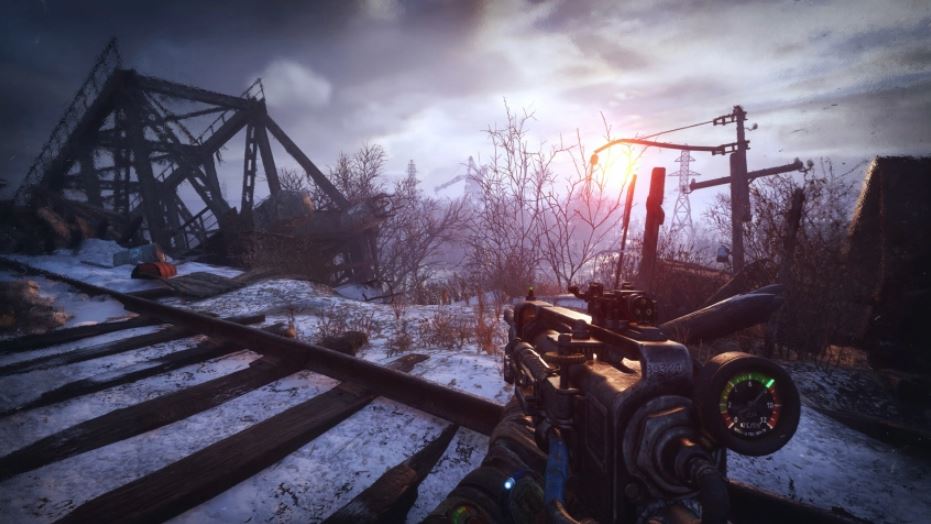 Despite not running at 4K all the time, Metro Exodus on PS5 is a buttery smooth experience sticking to 60 frames-per-second and maintaining the enhancements like global illumination at all times. This really is one of the prettiest post-apocalypses I have seen.
Survival Sensations
Another key feature of Metro Exodus on PS5, that really does a good job at putting you in the world is the use of the DualSense controller to translate some of the tactile survival features to the player.
The game does my favourite DualSense feature where footsteps feel different depending on the surface you are walking on, but it also adds resistance to the Adaptive Triggers when you pump pneumatic weapons. The more they are pumped, the harder they are to press down, which is a thrilling touch, especially when you are in the middle of a fight.
Each weapon in the game also has its own feeling and recoil rumble in the controller's Haptic Feedback which means the thump of a shotgun shell leaving the barrel feels a whole lot different to the rattle of an assault rifle leaking bullets as you fire across the wasteland.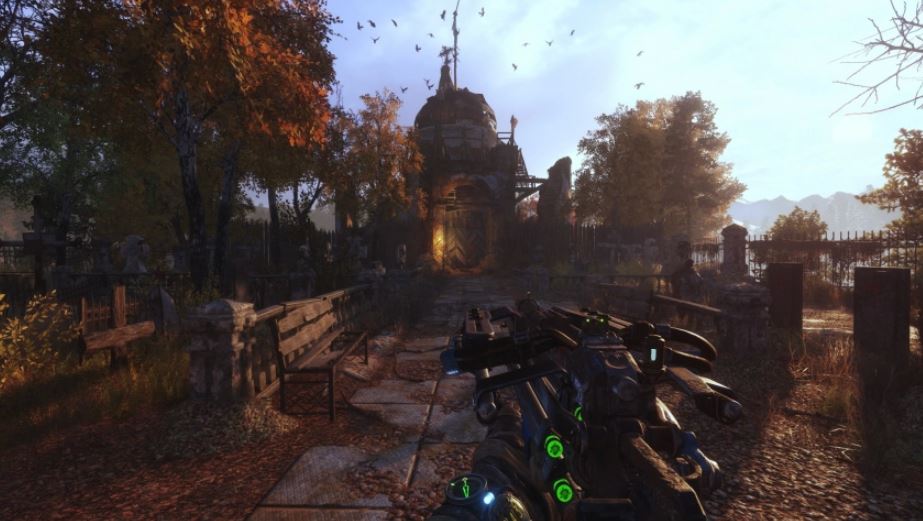 When we talk about how the DualSense can really add to the game, putting you in the environment, Metro Exodus is one of the best examples I have played where this is the case. Being able to feel the cobbled together weapons, and slightly falling apart pieces of gear as you use them really sucked me into the Moscow wasteland and added to the already great gameplay loop Metro Exodus has had since its launch in 2019.
4A Games has also done an excellent job at making use of everything the PS5 offers as unique features for players on the system. Activity Cards are excellently implemented for the main missions, with extensive Game Help available as well. In addition, an FOV slider is a nice plus, as it allows you to customise your experience to how you want to play.
However, it is disappointing to see a lack of accessibility options when it comes to these new PS5 features. For example, there is no way to turn off the Haptic Feedback or Adaptive Triggers, which will cause some problems for those who rely on these features.
The Definitive Version Of One Of The Best Explorable Wastelands
Metro Exodus on PS5 is one of the best immersive experiences you can have on new consoles. You wouldn't believe it was a PS4 game with how 4A Games have added 4K textures, implemented DualSense support and also enhanced the experience with Ray-Tracing and global illumination.
Metro Exodus was already great, but with the gameplay smoothness and visual improvements on PS5, there is more than enough reasons to check out one of the best post-apocalypses in recent years. Bring on what 4A Games can do next, now they have had some experience with next-gen hardware.
Metro Exodus: Complete Edition is available now on PS5.
Review copy provided by publisher.