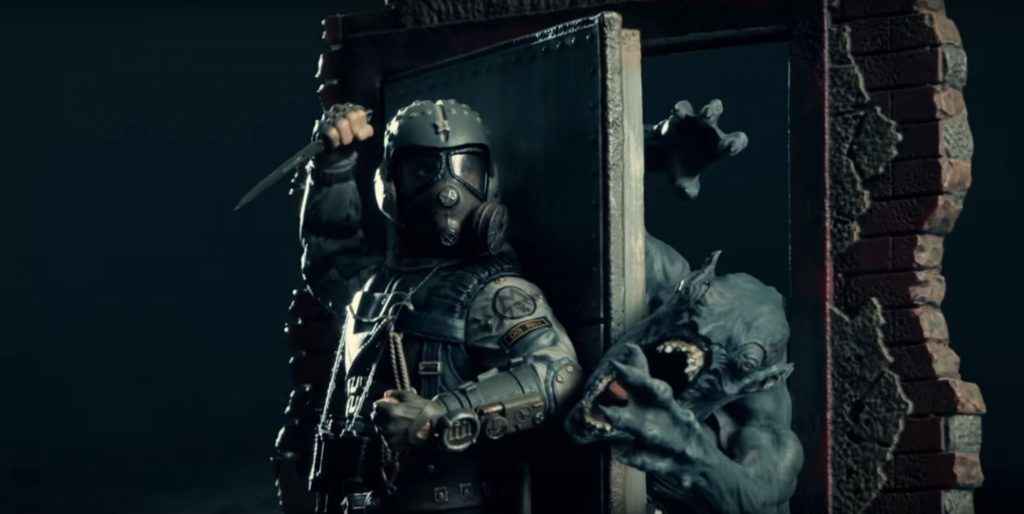 Metro Exodus comes out in a few months and a new edition for the game has just been announced. The Spartan Collector's Edition comes in its own bespoke packaging, which is a giant barrel based off of an in-game item. You can pre-order this edition right now.
Included in this edition is a premium quality statue of the game's protagonist, Artyom, and the Nosalis enemy, a replica of Artyom's Spartan Order Dog Tag, Spartan Order Patches, and a collection of postcards, dubbed Artyom's Memories. The game is not included in this edition. You will have to fork out 149.99 USD, 149.99 Euros, 129.99 Pounds for this edition.
Metro Exodus launches on February 22, 2018, for PlayStation 4.
Metro Exodus Spartan Collector's Edition – Other Metro Exodus News
The first person shooter series has been around since the PS3. Metro Exodus is the third game in the Metro series and comes from developer 4A Games. Set in a post-apocalyptic Russia Metro Exodus takes you above ground for the first time in the series, and features sprawling, open environments.
You can now pre-order the game as well as the other editions. The game also offers an Aurora Limited Edition which comes with a steelbook case and an art book.
Metro Exodus was originally revealed during E3 2017 after a long wait since Metro: Last Light.
Are you excited for Metro Exodus? Will you be purchasing this version of the game?