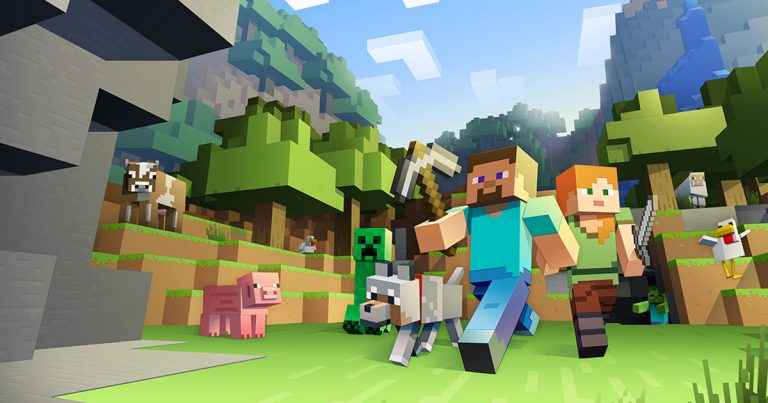 Mojang has announced the Minecraft update 2.11 PS4 patch notes for you to digest, which introduces various crafting changes as well as the Piglin Brute. Get all the details on the Minecraft 2.11 update below. In case you missed it – a newer set of patch notes for Minecraft Update 2.12 have now released!
Minecraft Update 2.11 PS4 Patch Notes
New Features:
Piglin Brute
Piglin Brutes are stronger versions of Piglins that live in bastion remnants and protect the treasures there
Unlike their cowardly and greedy counterparts, the Piglin Brutes cannot be distracted by gold and aren't afraid of anything
Piglin Brutes attack players on sight, no matter how the player is dressed
Piglin Brutes wield axes and don't need any armor because they're just that tough!
Crafting Interface Changes:
Recipe Select button prompt shows when hovering over a non-craftable recipe book item using controller (

MCPE-79725

)
Recipe selected items put in crafting input grid can now be hovered over with controller to see their tooltip names
On controller, hovering over recipes will show them in the crafting grid when no recipe is selected
On controller, you can deselect a selected recipe when hovering above that selection in the recipe book. You can also clear the crafting grid by clicking the right thumbstick
Fixes: