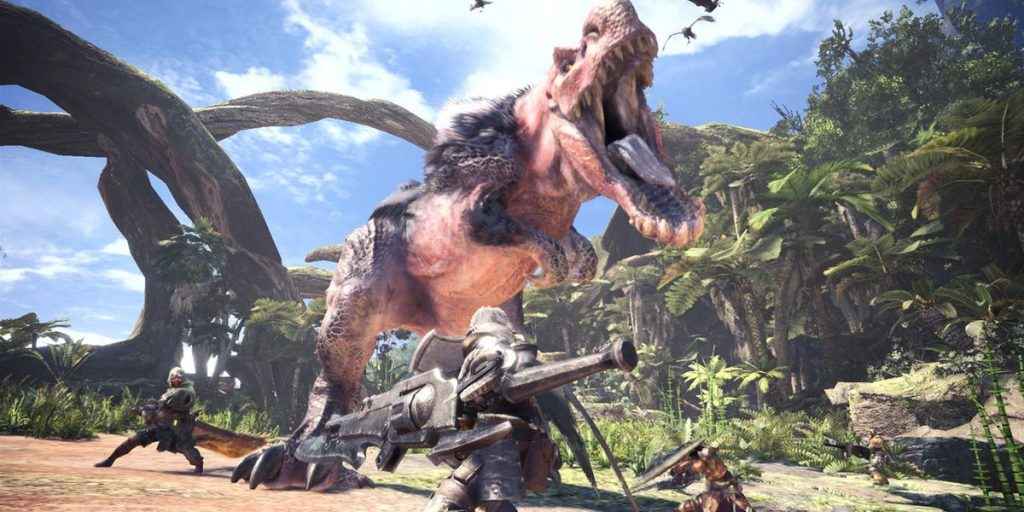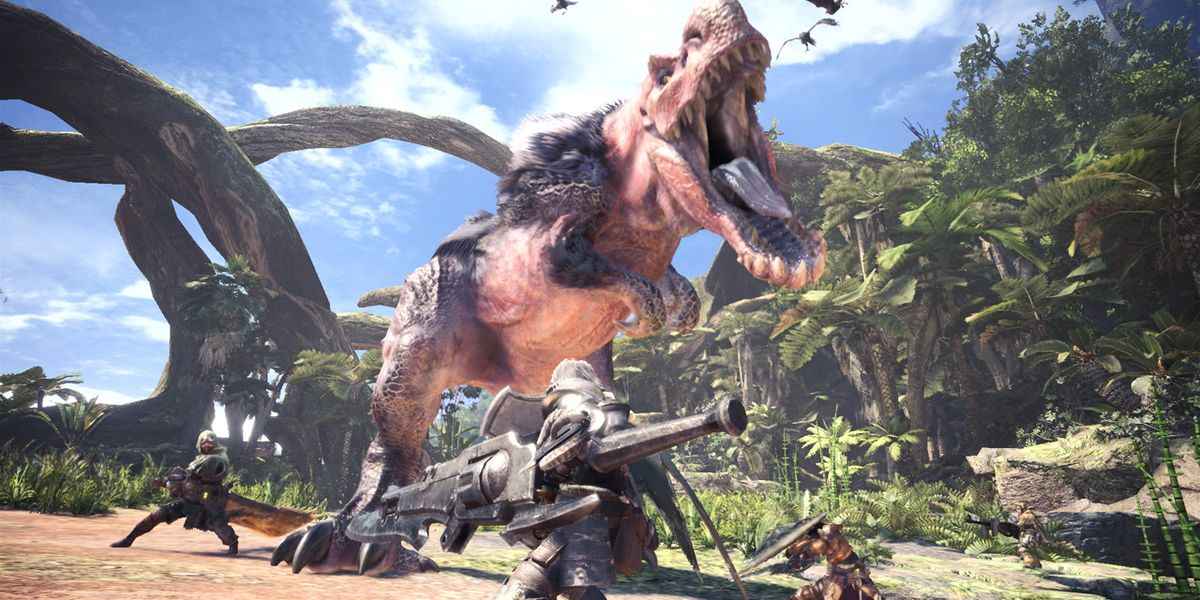 In a live stream earlier today, Capcom has revealed the Monster Hunter World Deviljho release date and confirmed details on the new Spring Event.
Players will be able to battle against the might of Deviljho in a new update that lands on 22 March. They'll be some new drops too, as well as some gameplay tweaks, which include:
Weapon balancing
Reduced loading times
Alter your character's appearance (free one time only)
Monster Hunter World Spring Event Confirmed For Next Month
Meanwhile, the Monster Hunter World Spring Blossom Event will run from April 6-19. Players can look forward to a new-look Gathering Hall decorated with flowers and a Poogie lantern. They'll also be a fireworks show, the return of some earlier event quests, and a daily login bonus of a Lucky Voucher items.
As if that wasn't enough, the Spring Blossom Fest will also introduce two new weapons - rocket-powered sword and the Wyvern Ignition. It's also expected that some new dance emotes will be available.
Finally, Mega Man outfits and weapons for your Palicoes will land on April 13! This is in addition to the Monster Hunter World Devil May Cry Quest where players will be able to earn some Dante swag. A release date for this update has yet to be confirmed.
Source: Monster Hunter World Live Stream