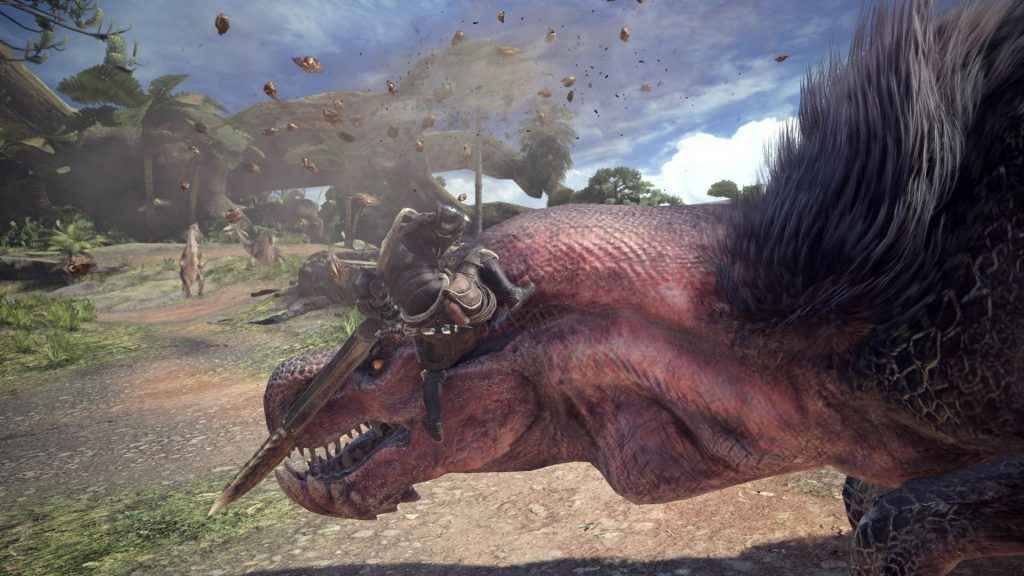 Monster Hunter World, which launched to critical acclaim in early 2018, is getting a free trial. So, if you haven't yet playing the monster-hunting RPG, listen up!
Monster Hunter World Free Trial
Though you won't get access to any expansion content, you'll be able to play a decent chunk of content. The free trial will allow players to hunt for any monsters up to 3-stars. That means there's a decent variety of creatures to slay and the opportunity to test out a good chunk of weapons.
Additionally, you'll be able to join up with four players in co-op. Though there doesn't look like they'll be a discount should you enjoy the free trial and want to buy the game, the good news is that all your progress will be carried.
When Does The Free Trial Start And End?
You'll be able to download Monster Hunter World from the PlayStation Store for PS4 on December 11. The demo will end on 17 December.
In another Monster Hunter World update, it was revealed that the RPG will feature a cross-over with The Witcher 3. You'll be able to play as Geralt in early 2019. Not convinced? Check out our MHW review.