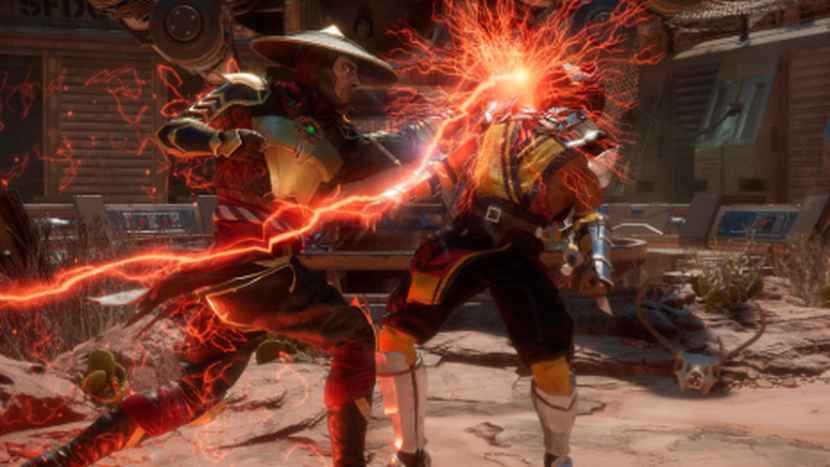 Update 22/03/2019 @ 15:11 – The Mortal Kombat 11 closed beta, which runs from the 28-31st March, will feature a total of five characters, NetherRealm Studios has announced.
They are: Baraka, Jade, Kabal, Scorpion, and Skarlet.
Check out our original article below to find out how to access the upcoming beta and head over to our dedicated game page (linked above) for up to the minute info on everything Mortal Kombat 11.
Original article 17/01/2019 @ 19:08 – The Mortal Kombat 11 beta will be available prior to the April 23 release of the eleventh game in the popular series. Follow this guide to find out how you can get a code, the start times and everything else you need to know.
Mortal Kombat 11 Beta Code
Right now, there are two ways to get a code for the beta.
If you're a PS4 or Xbox One owner, you can pre-order a physical copy of the game from a retailer that is offering beta codes. It's important to note that not all retailers are giving away a code when you pre-order, so make sure you check. The activation code will be sent to you prior to release, and although you will be able to redeem it, you won't be able to play in the beta until the actual start date.
If you pre-order a digital copy of Mortal Kombat 11, you will gain access to the beta phases automatically as soon as it's live. You will not need a beta code.
Mortal Kombat 11 Beta Start Times
The exact date of the beta phase is March 28, 2019. Currently, we do not know what content will be available but further details will be revealed shortly.
NetherRealm Studio are showing off the first gameplay in a live stream on January 17, 2019. In the meantime, check out the first rumors of the full MK11 roster, and details on the Premium Edition, which reveals how the series has evolved.