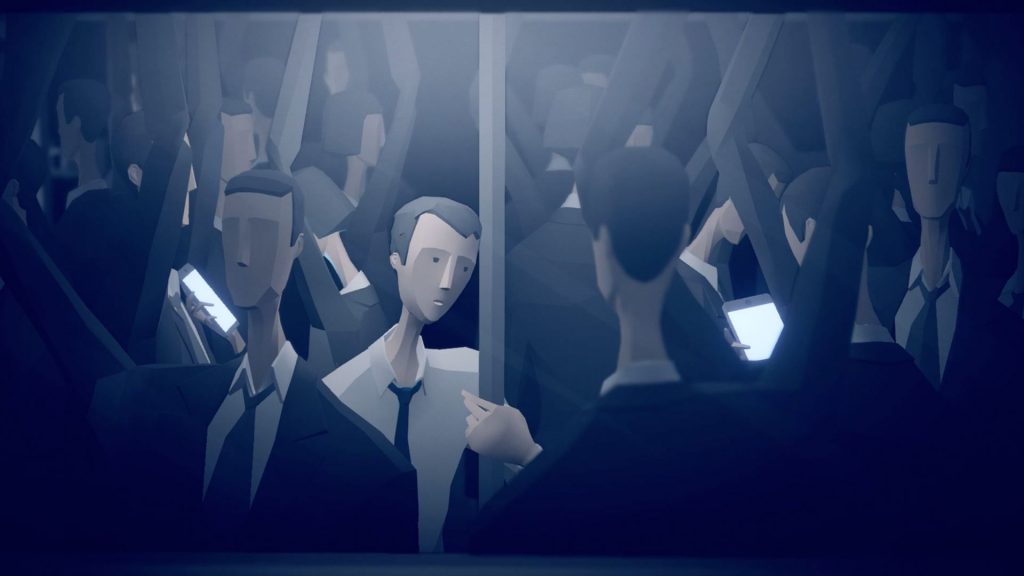 Minimalistic adventure title, Mosaic, has finally been given a PS4 release date after the game was announced more than three years ago.
Developed by Krillbite Studio, Mosaic will release on January 23, 2020, for PS4, alongside an Xbox One Nintendo Switch release. The game originally came to both PC and the Apple Arcade subscription service last year.
The game is a "surreal and atmospheric adventure game about corporate culture, urban isolation and our warped relationship with modern tech inspired by the monotony of our daily routines and distractions," reads a press release. The narrative focuses on you reliving the day-to-day experiences of someone who is simply a cog in a much bigger machine. The game tends to shift camera perspectives and create new gameplay scenarios.
The game's minimalistic style reminds us of 2016's Inside, which turned out to be one of the best games of the year. Sony hasn't released a new trailer for the game yet; however, you can check out the release trailer from Mosaic's aforementioned launch on PC and Apple Arcade below.
As the Mosaic PS4 release date has just been confirmed, it is worth taking a look at how the game was received when it initially released. The PC version of the game is currently sitting at a solid 70 on Metacritic. Those mixed reviews carry over to Steam's user reviews, with more than 35 reviews sitting in the 'Mixed' category.
Some of the bigger complaints about the title relate to the poor control scheme on PC and that the repetition and monotony the game focuses on doesn't translate well to a game. However, the majority of players and critics did enjoy the game's visuals and powerful narrative. Let's hope that Krillbite can craft a better control scheme on PS4!
Mosaic arrives on January 23, 2020, for PS4, Xbox One, and Nintendo Switch.