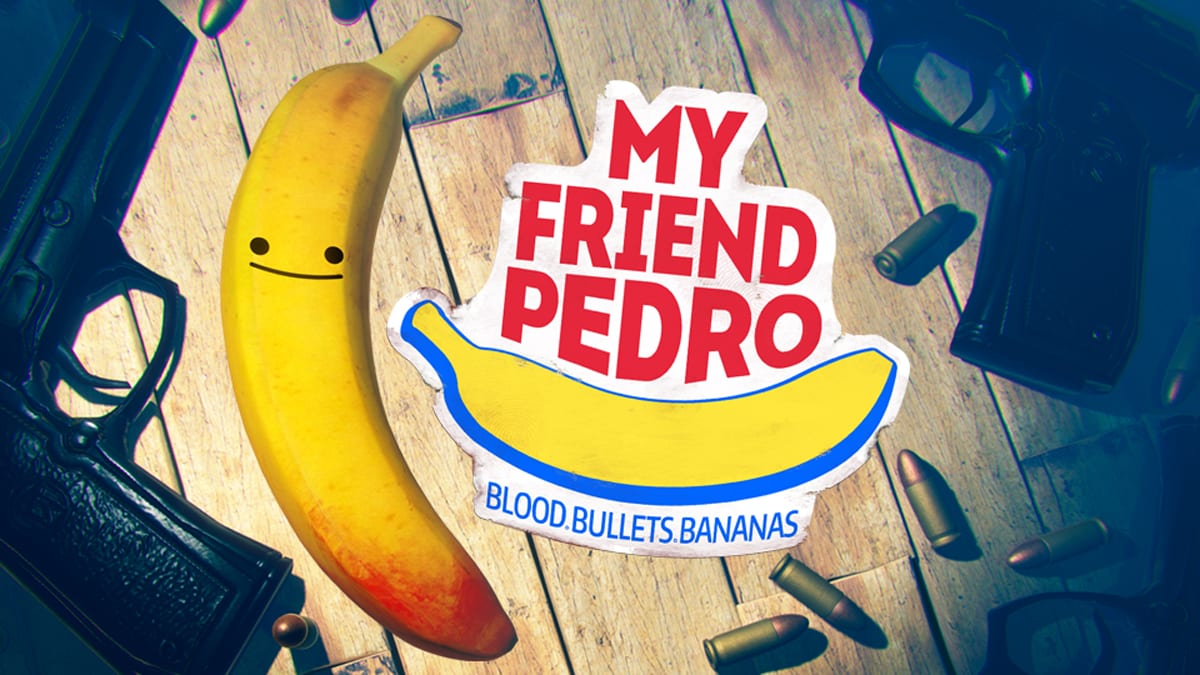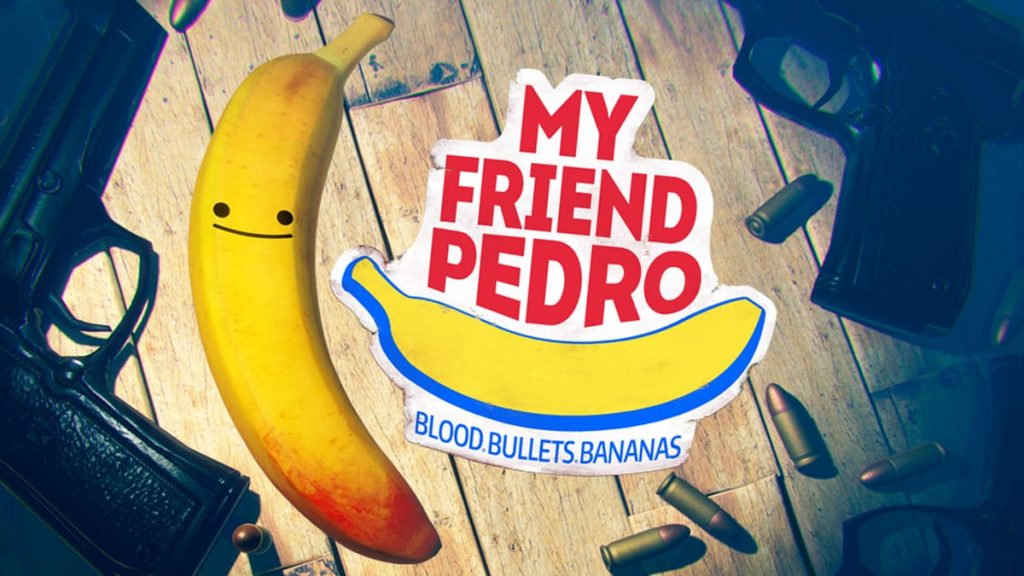 A PlayStation 4 release for the insane-looking shoot-em-up My Friend Pedro is now looking likely. While this is by no means a confirmation, a recent PEGI listing makes an imminent release a lot more plausible.
My Friend Pedro Looks Set To Bring Insane Action To The PS4
Previously released on the Nintendo Switch, the PC and XBOX One, My Friend Pedro is an insane side-scrolling shooter that includes an all manner of mental action sequences and ballet-like shooting segments. A violent trailer from E3 2018 is included below for your perusal.
Related Content – Best PS4 Indie Games to Play
My Friend Pedro is developed by DeadToast Entertainment and is published by Devolver Digital. The developer's website has this to say about the game:
My Friend Pedro is a violent ballet about friendship, imagination, and one man's struggle to obliterate anyone in his path at the behest of a sentient banana. The strategic use of split aiming, slow motion, and the ol' stylish window breach create one sensational action sequence after another in an explosive battle through the violent underworld.
A Wonderful Ballet Of Bullets
My Friend Pedro is based on the Adobe Flash game MFP: My Friend Pedro that was released by Adult Swim Games in 2014. It has received numerous awards, reviewed very well and we are sure that a lot of PlayStation fans will be happy that the title could be coming to their home console of choice.
Players will be treated to slow-motion murder, John Woo style combat that is heavily influenced by films such as The Matrix and John Wick. Not only will you be killing folks left, right and centre but you will be doing it in style. Hopefully, we will see an official release date soon and if so you will be able to read a review here on PSU.
Have you played My Friend Pedro? Are you looking forward to some beautiful, beautiful violence? Let us know in the comments below!