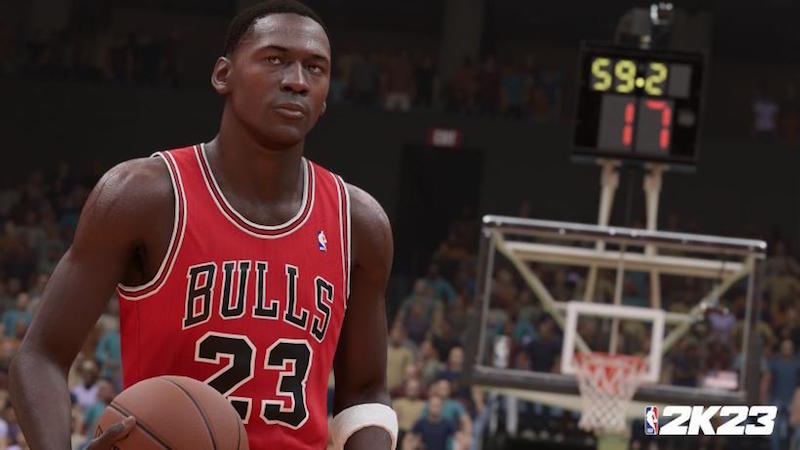 NBA 2K23's Jordan Challenge has been detailedly 2K today, confirming players will be able toe experience 15 playable moments from Michael Jordan's illustrious career .
Jordan's Challenge will take players from the basketball legend's early days in college through to the NBA Finals in 1998, where he scored the game-winning shot.
Erick Bosnisch, VP of NBA Development at Visual Concepts, commented;
The Jordan Challenge is an immersive experience, unlike anything NBA 2K fans have seen, completely rebuilding the challenges from 2K11 and adding five new moments. Our team took everything into consideration when constructing this game mode – the arenas, the players, the uniforms, the broadcast, and the play style of the era have been accounted for in an effort to give fans a truly authentic and unique playable Jordan experience.
Related Content – Sony PS5 Complete Guide – Everything Explained On PlayStation 5 For New Users
2K also confirmed that the Jordan Challenge will feature a "complete presentational package" that features a video filter system used to recreate the TV experience of the matches as they were broadcast during the 80s and 90s.
In addition, the mode will include numerous gameplay changes to befitting of the era, including a larger emphasis on the post and mid-range game as well as overhauling the transition game from the 1980s feel, such as tighter transition lanes and more players cutting to the basket with a numbers advantage.
In case you missed it, Michael Jordan is also featured on the cover for the NBA 2K23 Special Edition.
NBA 2K23 is scheduled for release on September 9, 2022 for PS5, PS4, PC, Xbox Series X/S, and Xbox One.