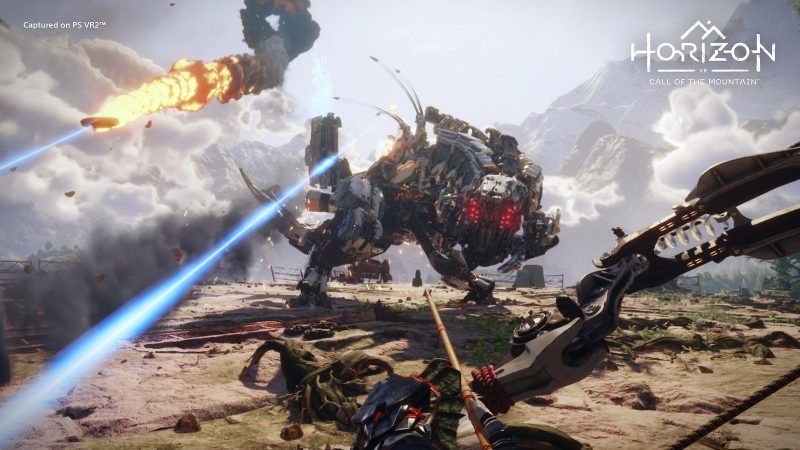 New gameplay from the PS VR2 launch title Horizon Call Of The Mountain was showcased during tonight's Game Awards, with gameplay showing off more of the series most infamous giant robots.
We get to see more of the snowy side of Horizon's world, with the robots to match, all just seemingly just as deadly as they can be in Horizon Forbidden West.
It's a short, but incredible showcase of just how much more improved it seems this new generation of VR is going to be. And the fact that Call Of The Mountain will be
You can check out the trailer for yourself, right here.
The PS VR2 is set to release on February 22, 2023, and not only is Horizon Call Of The Mountain a launch title, there's also an option to purchase it alongside the PS VR2 in a bundle.
Of course it's not the only title releasing on launch, and there are likely more to be announced coming soon after or on launch from now until February.
Source – [The Game Awards]
Horizon VR Guides powered by PowerPyx: