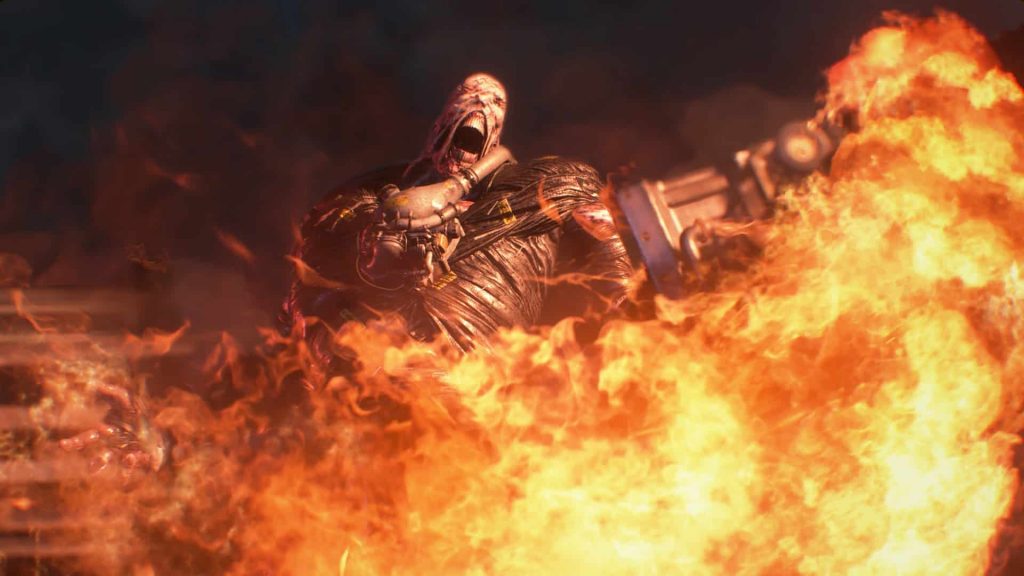 Capcom has revealed a brand new Resident Evil 3 remake trailer, offering us our first proper glimpse at the Nemesis that will stalk heroine Jill Valentine throughout the game. In addition, the company has also provided details on a number of characters, including Carlos, Brad, and Dario among others.
Nemesis 'S.T.A.R.S.' In New Resident Evil 3 Trailer
Here's the blurb on Nemesis:
Long-time fans of the original game need no introduction to what Nemesis is, but those of you who took your first trip to Raccoon City with last year's Resident Evil 2 may be more familiar with the Bio Organic Weapon (B.O.W.) that Nemesis is based off of: Tyrant, otherwise known as Mr. X. While Tyrant was sent in by the Umbrella Corporation to eradicate any survivors left in Raccoon City, Nemesis serves a more focused role. Its singular mission is to eliminate any members of the dwindling S.T.A.R.S. team still in the city, and that includes Jill Valentine.
In addition to Nemesis, Capcom also confirmed that the Hunters will be making a return in Resident Evil 3. These enemies first appeared in the original Resident Evil, and were featured in Resident Evil 3: Nemesis in two different variations.
Check out more details on the Capcom Unity Blog.
Resident Evil 3 remake is scheduled for release on PS4, PC, and Xbox One on April 3. The game is a full reimagining of the 1999 survival horror classic, which initially launched on PSOne and arrived on PC, Dreamcast, and GameCube a few years later.
The game takes place 24 hours before and after Resident Evil 2, with ex-S.T.A.R.S. agent Jill Valentine attempting to escape a zombie-infested Raccoon City.
However, Valentine's mission sees her battling against not only zombies and other T-Virus monstrosities, but also a relentless new Tyrant known as the Nemesis, which has been programmed by Umbrella to hunt down and terminate all surviving S.T.A.R.S. members.