Three brand new Shenmue III screenshots have been revealed during the press conference for the Monaco Anime Game International Conferences (Aka MAGIC Monaco).
Why, you ask? Well, Shenmue III head honcho Yu Suzuki is to be a special guest at MAGIC Monaco when it begins February 24. The screens feature a marketplace, a collection of boats at a dock, and series hero Ryo taking a stroll with Shenhua.
It looks much improved compared to recent glimpses at the much-anticipated threequel. Seeing it in action would definitely be a touch more reassuring though.
So gaze upon these gorgeous locales, and keep the Shenmue III faith alive.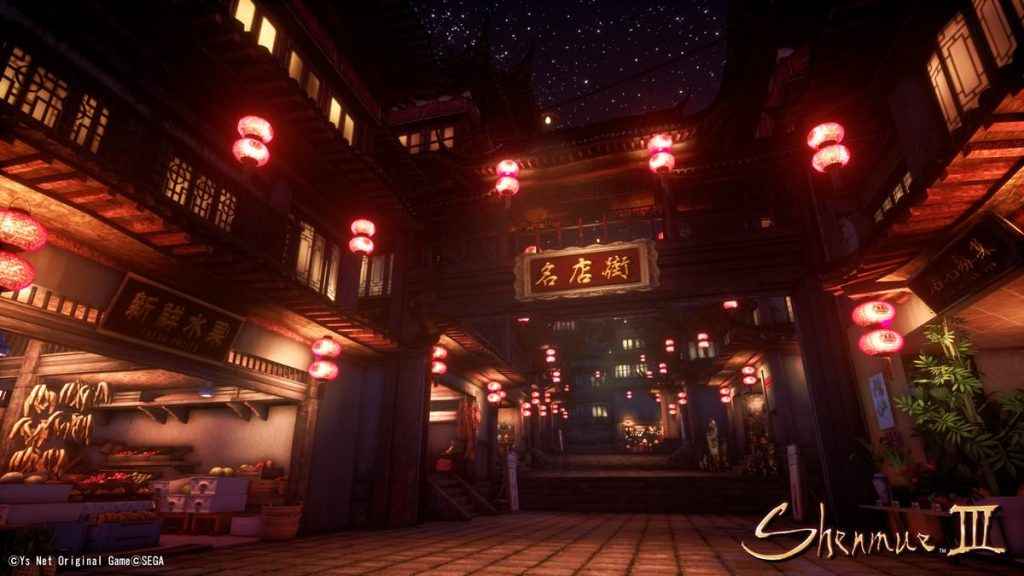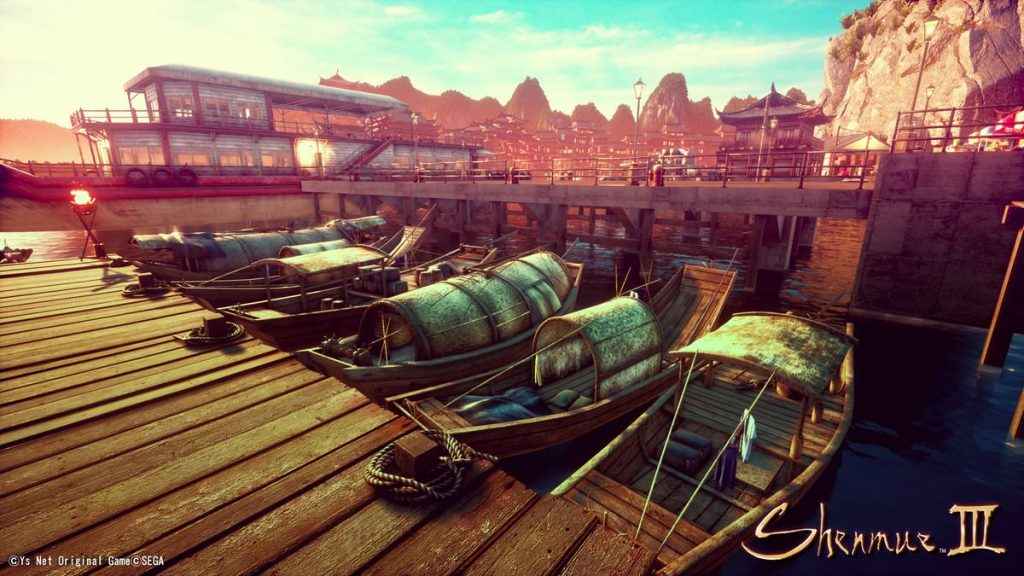 When MAGIC actually happens, we can expect to see more screenshots, and some gameplay details.
Shenmue III may release in 2018
Shenmue III is not all the gaming fun to be had. Vampyr, by French Life is Strange developer DONTNOD, will be demoed live at the event, and the game's director Philippe Moreau will be another of the special guests. He's to be joined by DONTNOD CEO Oskar Guilbert.
Vampyr still hasn't nailed down a solid release date, so this could one such place and time to drive a stake through the heart of uncertainty.
Also attending is Kojima Production's artist Yoji Shinkawa. That could mean some new information on Death Stranding. Not much, but at least a teensy fresh morsel of information might still be gleaned from it.
Shinkawa did provide the event with some of his trademark artwork.
We are so proud to share the #MAGIC2018 official poster !
Thank you so much Yoji Shinkawa !!! See you on february 24 !#YojiShinkawa #Monaco @ShibuyaProd @KojiPro2015 @KojiPro2015_EN @CedricBiscay pic.twitter.com/ebNtySPqha

— MAGIC Monaco (@MagicMonaco) November 24, 2017
The rare beast that is the Nintendo PlayStation will be there too. Playable for attendees. That'll be quite the thing to get your hands on considering its almost mythical status within the realm of video game consoles.
Rounding out the game-related news nuggets from the press conference is a game creation contest with a 100.000 € investment prize for the winner's project. The jury for this are Jordan Mechner (Prince of Persia), Philippe Moreau (Vampyr) and Maxence Devoghelaere (last year winner).
The MAGIC event, in its fourth year, will take place at Monaco's Grimaldi Forum on February 24. MAGIC celebrates not only video games, but anime, manga, animation, and comic books.