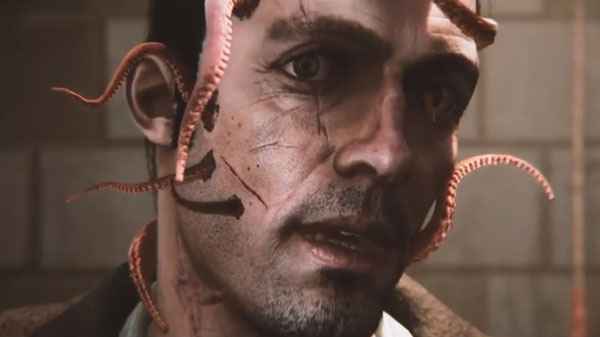 Big Ben Interactive has today released a new The Sinking City trailer – this one titled 'A Close Shave'.
This trailer goes into substantial depth regarding how private investigator Charles Winfield Reed's mental state is affected by the Lovecraftian horrors that he comes into contact with.
New The Sinking City Trailer Shows Off Psychological Trauma
A third-person action detective adventure with RPG and puzzle elements from Frogwares, the developer of the Sherlock Holmes games, The Sinking City has players as the aforementioned Charles Winfield Weed – a private investigator residing in the mysterious harbour town of Oakmont, Massachusetts.
Tormented by horrific visions and surrounded by superstition, The Sinking City forces players to confront their worst nightmare as they seek to uncover a cosmic conspiracy that could swallow the world.
You can check out the latest trailer below:
The Sinking City is set to release on PS4, Xbox One and PC on March 21, 2019.
Source: Frogwares