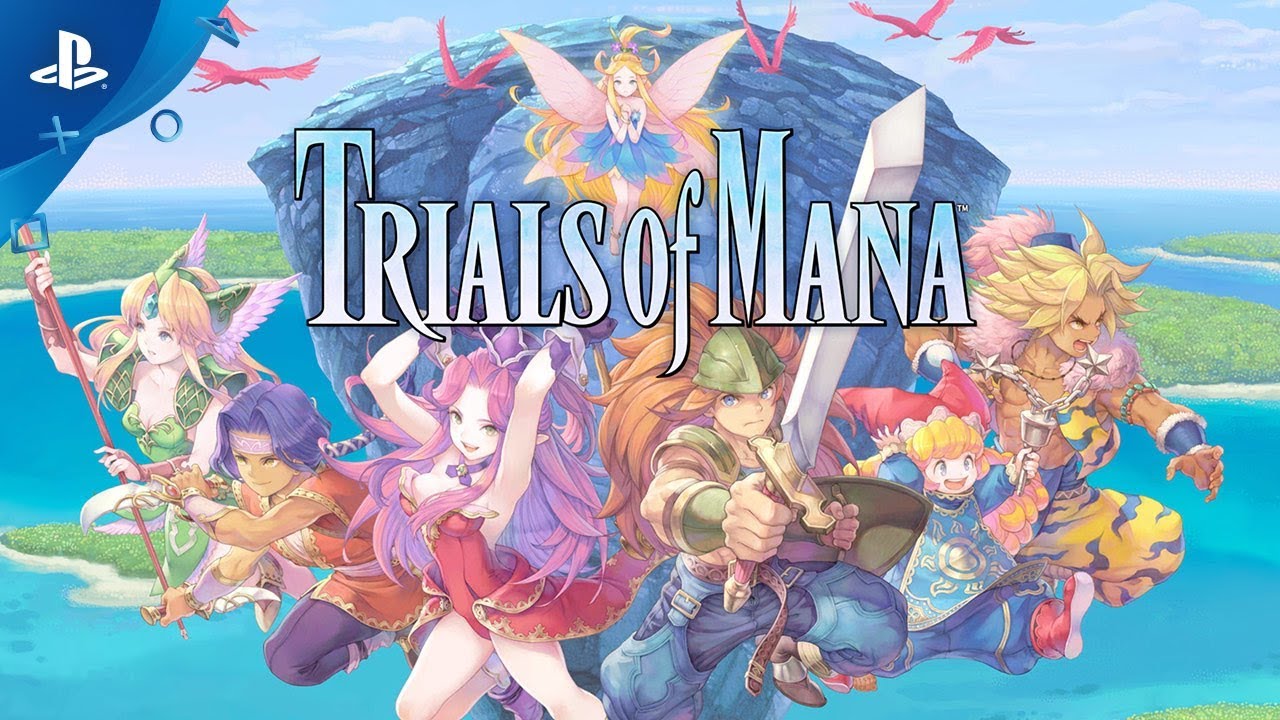 With its release date fast approaching, Square Enix has just released a new gameplay trailer showcasing nearly four minutes of upcoming Trials of Mana remake for PS4 and Switch, along with six free downloadable wallpapers for your viewing pleasure.
For those out there unfamiliar with this charming title, Square Enix describes the game as follows:
Trials of Mana is a full high definition remake of the third entry in the Mana series, previously exclusively released in Japan in 1995 as Seiken Densetsu 3. Trials of Mana tells the story of six heroes as they battle against the monsters of destruction that threaten a world where Mana has been weakened. Players can customize their own party of three, selected from six unique characters, to experience different stories.
New Gameplay Trailer
In this most recent gameplay trailer, Square Enix takes us on a a deep dive into some of the amazing features you will experience in the game, provides a sneak peak at the customizable combat system, and more. Check it out for yourself below:
Not bad at all for a remake of a Japan-only title released way back in 1995, eh?
Download Your Free Trials of Mana Digital Wallpapers!
In addition to the new gameplay trailer, Square Enix also released six vibrant and beautifully illustrated digital wallpapers allowing you to trick out your mobile device with your favorite Trials of Mana heroes. Take a look below: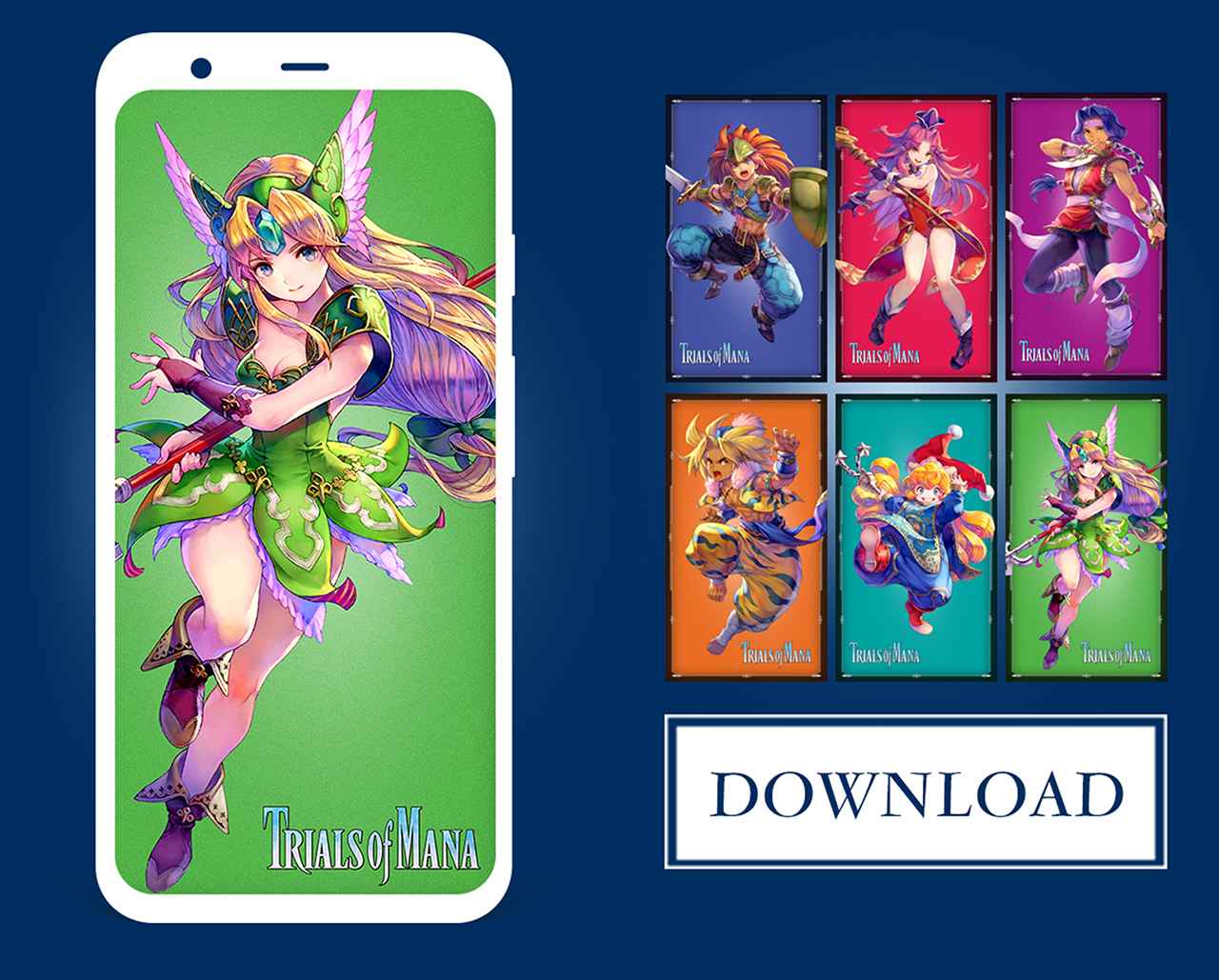 The free collection of wallpaper featuring characters is available for download here. (Zip, 13.7MB)
Excited for the release of Trials of Mana? What do you think of the wallpapers? Share your thoughts in the comments below!
Trials of Mana is scheduled for release April 24, 2020 on PlayStation 4.