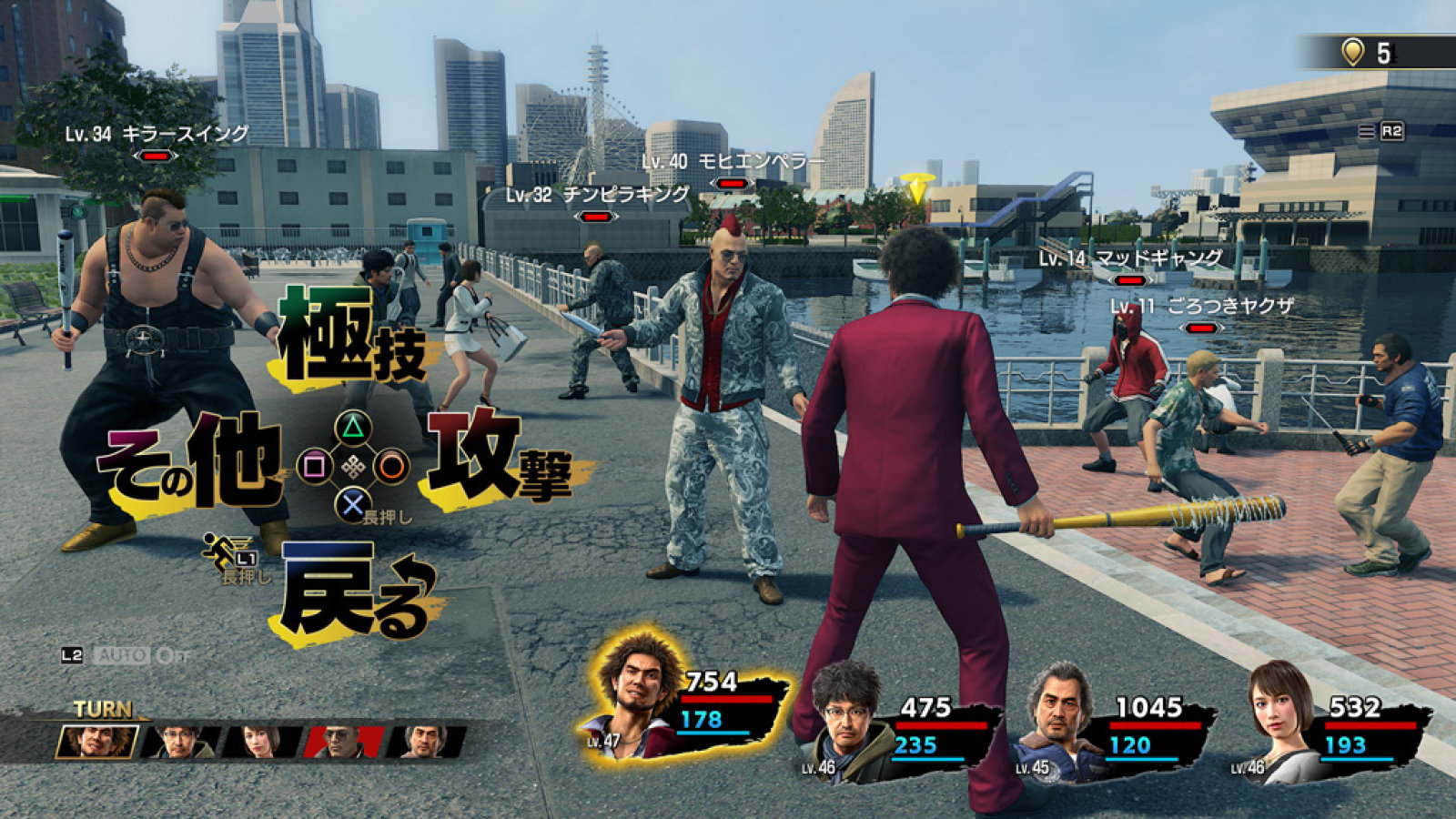 SEGA's Ryu Ga Gotoku Studio has revealed more details about the upcoming Yakuza: Like A Dragon, aka Yakuza 7, including info on the battle system and how players will be able to utilise everyday objects to their advantage in a ruck. This isn't new for Yakuza; Kazuma Kiryu battered bad guys with everything from traffic cones to baseball bats, but it didn't employ the turn-based system this new game uses.
Yakuza 7 Gets Fresh Combat Details
Chiefly, producer Masayoshi Yokoyama revealed that "the 'objects' that exist on the battlefield, such as bicycles, can be used as weapons or obstacles like in the action-based battles of previous games." So, it sounds like some of Kiryu's habits have rubbed off on the game's new protagonist, then. Good to know!
The situation completely changes depending on your distance from the enemy character you're attacking, as well as the 'city objects' in the area. If a bicycle or something similar rolls by, you can kick it at the enemy, or pick it up and attack with it. This action also depends on the character's class and traits.
Despite being turn-based, the world around you will continue as a normal during Yakuza 7's battle sequences, with Yokoyama saying it'll be "constantly in motion." Furthermore, stats will determine the order of turn in combat, but "that doesn't mean you'll get the same result by attacking just any enemy."
Elsewhere, Twitter user Nibel translated some new tidbits from Japanese website ryokutya, revealing Yakuza 7 will offer a meatier campaign than previous instalments. Fast travel is also available, and players scan equip items like in classic RPGs as well as assign jobs to your party members.
Yakuza 7 is due for release on PlayStation 4 in Japan, US, and UK in 2020. We'll definitely miss 'Kiryu-chan,' but the new direction definitely sounds like it's onto a winner.