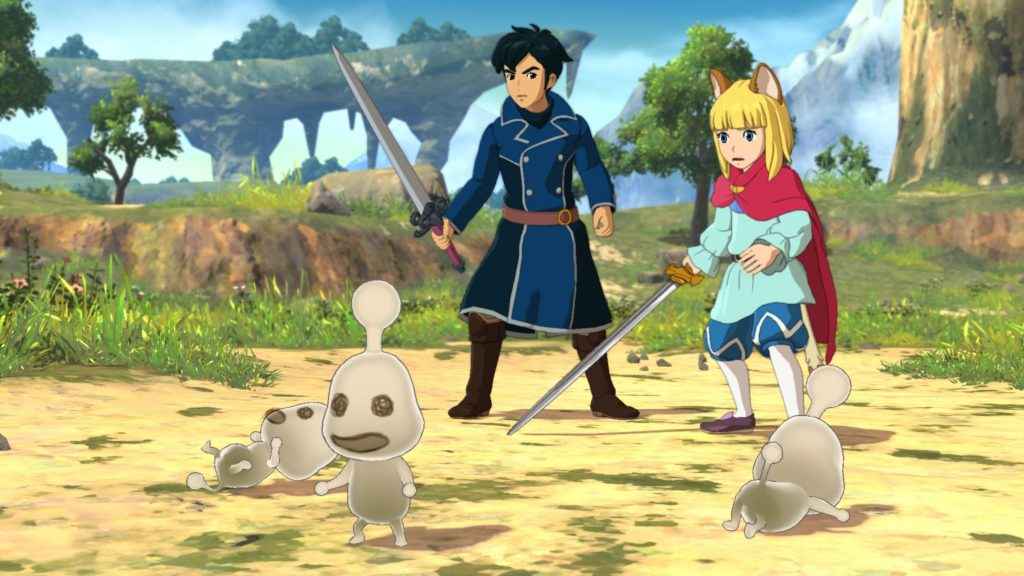 Ni no Kuni 2: Revenant Kingdom is getting a big new DLC update in the form of 'The Lair of the Lost Lord'. It will also arrive this Winter alongside a new system that enhances your battle ability.
The Ni no Kuni 2 DLC will be available to those who purchased the Season Pass, but it can also be bought separately. They'll be 80 new pieces of equipment to enjoy, new quests that shed further light on the back story of some of the game's characters, and a secret returning enemy.
The battle ability enhancement comes in the form of a power-up called The Martial Method. Details are scarce right now, but it's said to be obtained from the memories of characters you meet in-game.
Ni no Kuni 2 DLC Storyline
Bandai Namco has this to say about the storyline:
A mysterious gate has appeared in the Rubbly Ruins leading to a Labyrinth, and The Prince of Wraiths, the mysterious ruler of the Labyrinth, is planning to use this corruption to destroy the Evermore Kingdom.

Players will have to step into the Labyrinth and face the terrors lurking below to stop the Prince of Wraiths' madness and bring peace back to Evermore Kingdom.
Find out more about Ni No Kuni 2 in our review, and check out our guide to the Revenant Kingdom which is full of tips, collectible and puzzle solutions.