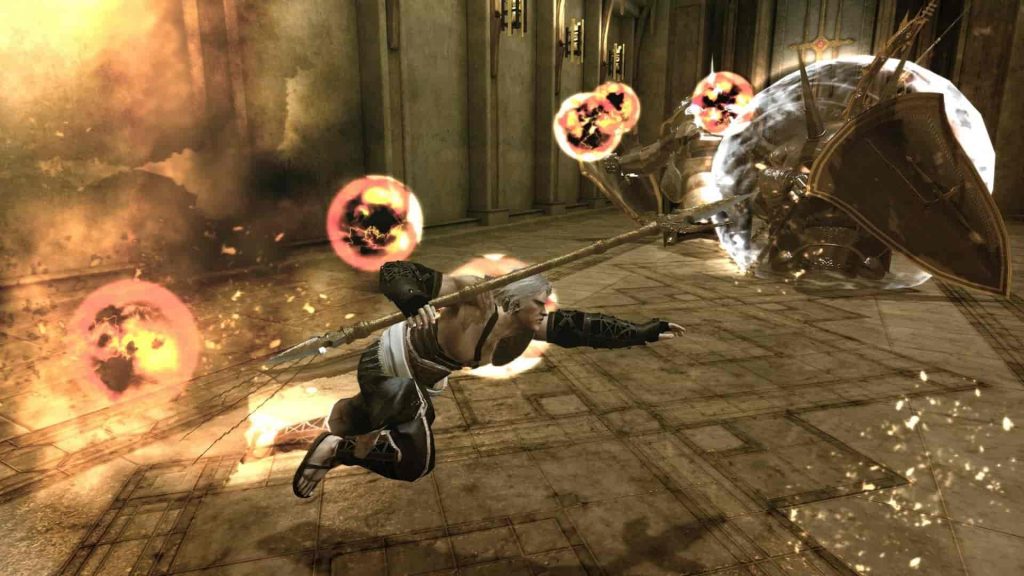 Square Enix has filed a trademark for NieR, suggesting that a remaster of the game may be on the cards. The filing was made on November 29, and NieR celebrates its 10th anniversary in 2020, so the timing is pretty spot on.
If that wasn't enough, the publisher has also knocked up a NieR 10th anniversary website, it seems that something is brewing at Square Enix Towers.
NieR Remaster On The Way?
NieR was originally released for the PlayStation 3 and Xbox 360 in April 2010, and given the amount of remasters we've had this generation, it's not entirely out of the question that Square Enix would choose to revamp NieR.
In fact, it's worth remembering that Platinum Games' Bayonetta and Vanquish are both being revamped for PlayStation 4 and Xbox One next year in celebration of their 10th anniversary.
Tier is a spin-off of the Drakengard franchise, and takes place after the fifth ending of the first game, which sees Earth left in a state of decay. Nier takes place one thousand years after these events, and sees players controlling the eponymous protagonist as he attempts to locate a cure for the Black Scrawl illness, which has claimed his daughter, Yonah.
Tier attracted luke warm reviews upon its release and didn't exactly set tills alight, but has gained a cult following over the past nine-and-a-half years, with many arguing it has actually gotten better with time. Just like a fine wine, then.
Would you buy a 10th anniversary remaster of NieR? Be sure to give us a shout in the comments section below.
Stay tuned to PSU.com for more details about a potential NieR remaster.