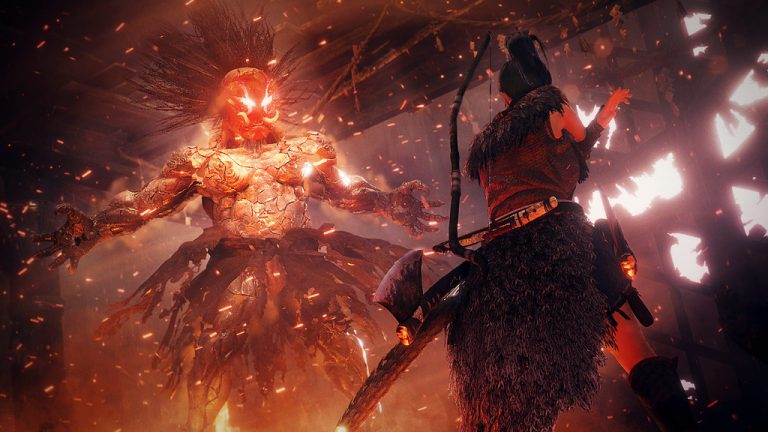 Nioh 2 has received over 10 minutes of gameplay footage from Tokyo Game Show 2019, offering a deeper dive into Koei Tecmo's highly anticipated hack-'n-slash sequel. Earlier this week, the company announced that the game will be coming to PlayStation 4 in early 2020, although an exact release date was not mentioned.
Nioh 2 Gameplay
Have a butchers at the new Nioh 2 gameplay below.
Nioh 2 is currently in development for the PS4 at Team Ninja, the same developer responsible for the critically acclaimed Ninja Gaiden franchise. Presumably, it'll be bloody hard too, as the Ninja Gaiden titles were notorious for their difficulty. I'm pretty sure they were responsible for many controllers being hurled at the TV screen and/or out of the window.
Sony has been confirmed as the game's publisher, which indicates that Nioh 2 may be exclusive to the PS4. Team Ninja rolled out a alpha client for the game earlier in the year, which saw some 50,000 players take Nioh 2 for a spin months ahead of release.
Nigh 2 eschews the original game's protagonist in favour of a half-breed capable of mixing demonic Yokai powers with human attributes. The sequel takes place during the Sengoku period of Japan, and sees players mixing it up with warlords, bandits, and ronin, although you'll also be scrapping with supernatural baddies, too.
The first Nioh came out on PS4 back in February 2017 and arrived on the PC later in the year. The game picked up rave reviews, and sold over 2.5 million copies worldwide. Be sure to read our Nioh review here.
Interestingly, the game first began development for the PS3 way back in 2004, but languished in development hell for the better part of a decade until the project was moved to the PS4 back in 2014. Thank god it did, as the end result was nothing short of spectacular.
Stay tuned to PSU.com for more details on Nioh 2 as we get them.