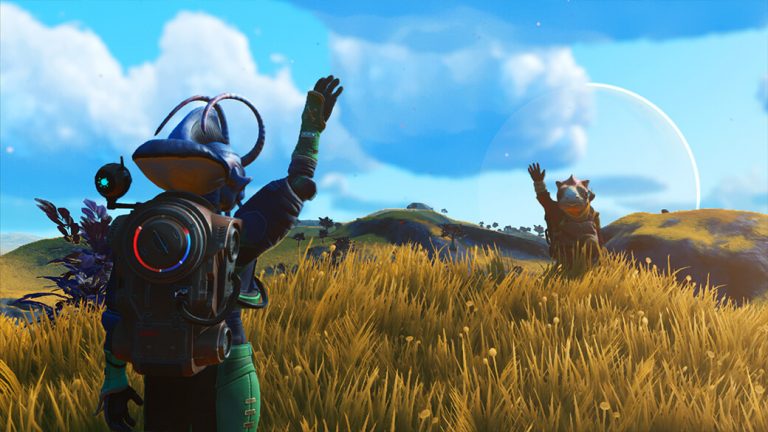 Hello Games has polished off the No Man's Sky 2.16 update patch notes for you to digest, which is now live for the PlayStation 4, PC, and Xbox One versions of the space exploration title. New patches have been coming thick and fast since the release of No Man's Sky: Beyond, with August receiving half a dozen updates alone.
No Man's Sky 2.16 Update Patch Notes
Grab the full No Man's Sky update patch notes below.
Prevented terrain edits from being made inside any bases that you do not have permission to edit, or within 2km of a featured base.
Small bases made on planets with a featured base are no longer automatically downloaded to all players
Reduced the display radius for base computer markers made by players visiting planets with featured bases.
Fixed an issue that prevented Communications Stations from being placed outside of bases.
Restored Communication Stations and Message modules to the construction research station on the Space Anomaly.
Fixed an issue that could send players to a planet with no Knowledge Stones when locating Portal glyphs for the weekend mission.
Fixed an issue that could mark weekend missions as encrypted and override their rewards.
Fixed an issue that prevented glyphs being entered into Portals more than once.
Fixed an issue where Portals featured in missions would not activate.
Fixed a crash that could occur when the player has no ship (including when on the other side of a mission-related portal).
Fixed a rare crash in the interaction system.
Fixed an issue that caused the Sphere Creator to create too many spheres when used in multiplayer.
No Man's Sky was originally released for the PS4 and PC back in 2016 and has seen a vast number of improvements since launch. Read our review of the game here, although keep in mind it's based on its 2016 release incarnation.