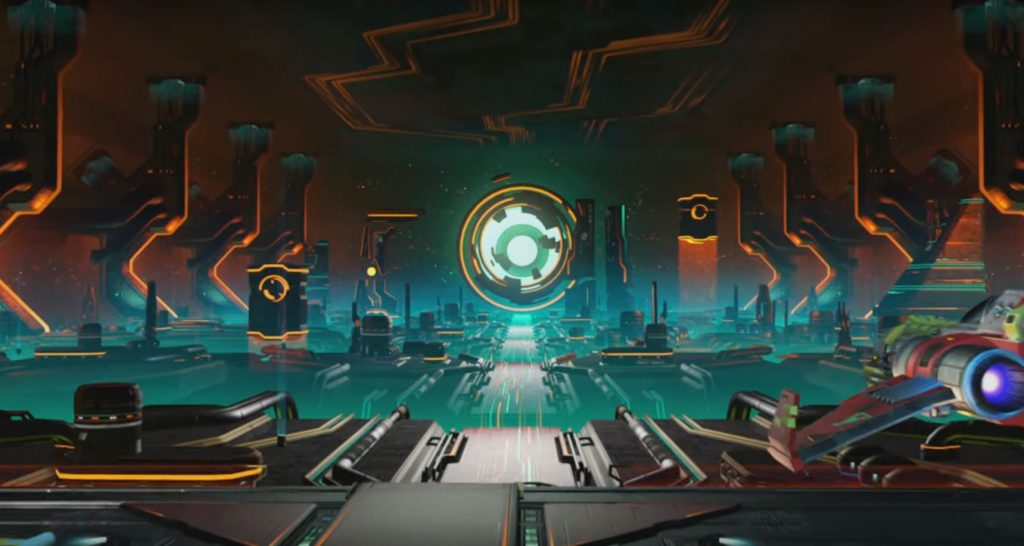 The No Man's Sky Beyond launch trailer is here and it offers a deep look at everything new that the Beyond expansion is adding to the game.
Take A Look At The No Man's Sky Beyond Launch Trailer
The No Man's Sky Beyond launch trailer showcases a number of new features in the update including enhanced online features and a new social space. Hello Games are also adding full PSVR support to the game with the Beyond update, when it launches on August 14, 2019.
Hello Games have provided an overview of the Beyond update as found by Gematsu:
Beyond is the culmination of 12 months of work on what was originally going to be three large separate updates.

The more we got into development however, the more those individual pieces started to coalesce and become interdependent on each other.

Virtual reality is cool and a major undertaking for a procedurally generated universe, but virtual reality becomes all the more enjoyable and immersive when you're playing with friends, be they virtual reality players or not.

Bringing the social multiplayer enhancements we wanted to make together with VR seemed not only desirable and natural but unstoppable.

Remember that everything you see in our launch trailer can be experienced in virtual reality if you have a headset.

We'll be telling you a little more about some other elements of Beyond very soon.

Beyond is not only our biggest update to date, but it also feels like our most important. It feels like all the different strands of the game have come together and unified the experience more than any other update before it.

The community has helped us get to this point in so many ways. Your feedback, encouragement and support fuels us and makes us strive for more and better every day.

It is never easy when the standards you set for us and we set ourselves are so ambitious, but the highs certainly outweigh the lows and it is a privilege to be on this rollercoaster with you.

This is another step on our journey and our journey continues.
You can watch the No Man's Sky Beyond launch trailer below:
No Man's Sky Beyond releases for PS4, Xbox One, and PC on August 14, 2019.
Source – [Gematsu]