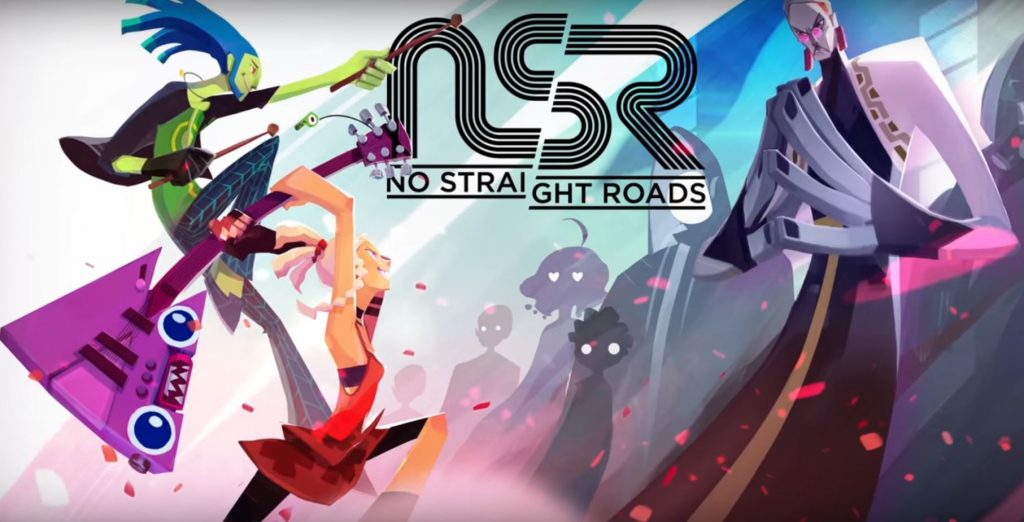 No Straight Roads, the musical action-adventure game from Metronomik has been given a release window of early 2020. On top of that, Sold Out have partnered with the team to publish retail versions of the game on PlayStation 4.
Pre-orders for the retail version can be made right now with the game costing £29.99/€39.99/$39.99. Digital pre-orders will be available at a later date.
Wan Hazmer, CEO of Metronomik, offered a statement on this partnership in a press release today.
"Partnering with Sold Out has given us the opportunity to turn the volume up to 11 on NO STRAIGHT ROADS, and we're thrilled to also release a physical edition,"

"Pushing the game to early 2020 wasn't an easy decision, but the extra time will let us fully deliver on our vision for NO STRAIGHT ROADS while sticking to our studio's core values of providing a friendly, healthy workplace. We're so proud of everyone on the team for what they've achieved so far, and we can't wait to bring Vinyl City to life…!"
No Straight Roads is an action-adventure that places music at the forefront of the game experience. You play as Mayday and Zuke, two members of the indie rock band Bunk Bed Junction. An EDM empire called the NSR Corporation has taken control of Vinyl City and banned all other types of music. You can explore the eclectic districts of the city and use music to transform objects into weapons.
The game is the first from Final Fantasy XV's lead game designer Wan Hazmer and Street Fighter V Concept Artist Daim Dziauddin.
You can check out the announcement trailer for the game below:
Metronomik's first game is one of my most anticipated indie games as I adore anything music or rhythm based.
No Straight Roads releases for PlayStation 4 in early 2020.
Are you excited for No Straight Roads?