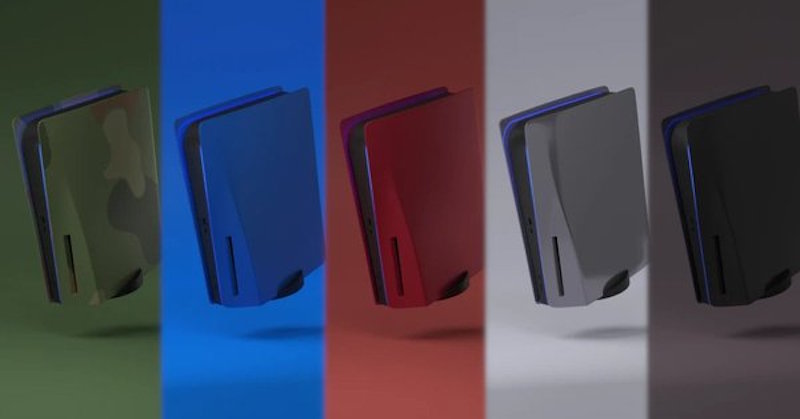 Sony was granted a new patent early this month that suggests the format holder may be looking to release official PS5 faceplates, as spotted by the eagle eyes over at OpAttack before being sourced by VGC.
The patent was granted on November 16 2021 and titled Cover for Electronic Device' and is accompanied by diagrams depicting PS5 faceplates. The patent mentions "the ornamental design for a cover for an electronic device", so it's ambiguous in the sense it may refer to replacement faceplates or a skin that can be applied to the existing cover.
If Sony is looking to release official PS5 faceplates, it would make a lot of sense, as a number of companies — such as Debrand, based in Canada — have muscled in on the market, which in some cases has lead to Sony threatening legal action. Releasing its own brand of faceplates would certainly nip the issue in the bud.
Related Content – Sony PS5 Complete Guide – A Total Resource On PlayStation 5
Debrand's initial line of PS5 faceplates were pulled after Sony issued legal threats, but it quickly relaunched the accessories in the shape of Darkplates 2.0, alongside a bullish 'checkmate, lawyers' message one its official website.
We'll just have to see if Sony decides to go down the route of flogging its own PS5 faceplates, but again, it wouldn't be surprising.