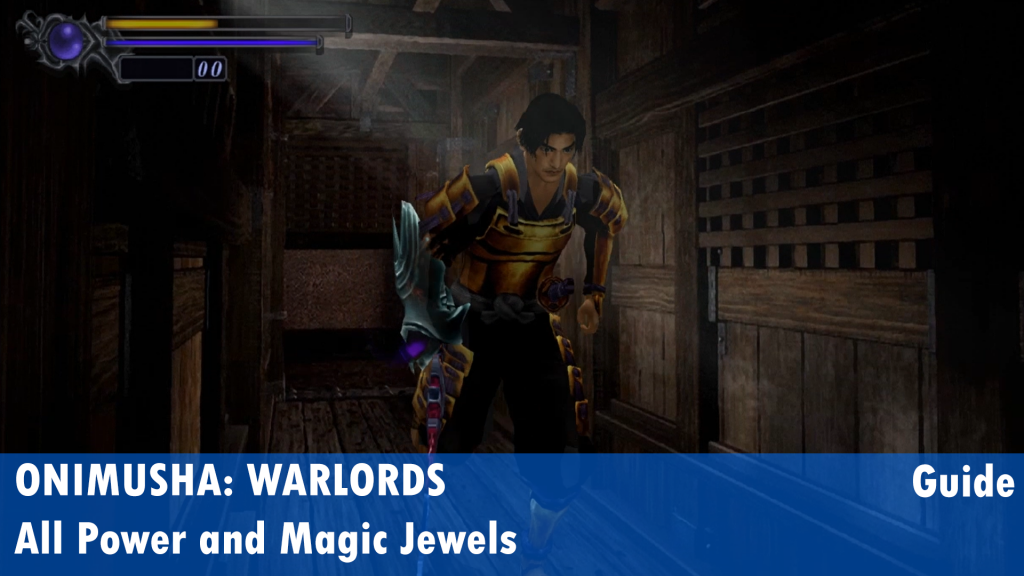 Onimusha: Warlords has plenty of collectibles and secrets to find. Released originally on the PlayStation 2 this remastered is packed with collectibles to find, hidden weapons to acquire, and secret game modes to unlock.
In Onimusha: Warlords there are collectibles called Magic and Power Jewels. These jewels will increase your maximum health and maximum magic allowing you to go survive longer and use your powerful magic abilities more often. There are five of each to find and this Onimusha: Warlords Magic and Power Jewels guide will help you find them all. The particularly tricky Jewels require you to solve a question, such as: "What clan has been subverted by the demons?" "Name the relic created by the clan of ogres." "Name the mysterious location where the Ogres gather." and "What can be enhanced with souls from the gauntlet?" These are all covered in the guide.
Magic and Power Jewels Locations
Get all the other collectibles in our walkthrough of Onimusha: Warlords.
Find out more in the Onimusha: Warlords review.