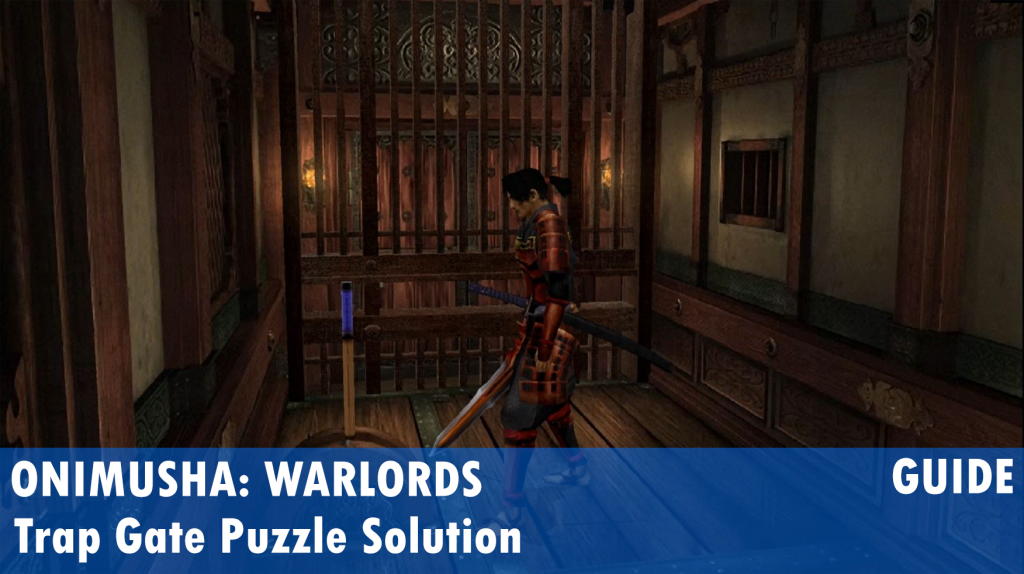 Onimusha: Warlords has plenty of collectibles and secrets to find. Released originally on the PlayStation 2 this remastered is packed with collectibles to find, hidden weapons to acquire, and secret game modes to unlock. In this video, we're taking a look at the trap gate puzzle.
Onimusha features a handful of puzzles that aren't to difficult to get through but if you need some help we got you covered. The Trap Gate Puzzle forces you to pull levers to open up gates between Samanosuke and Kaede. You can also acquire the Holy Armor for Samanosuke while solving this puzzle. For the solution check out the video below:
More tips and puzzle solutions can be found in the Onimusha: Warlords guide. To find out more about the game, read the review.