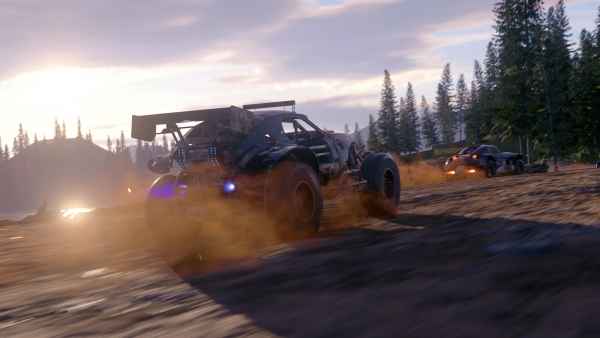 The ONRUSH beta phase has been confirmed for PS4 and Xbox One. Players will be try out Codemaster's new racing game for free between May 17-21.
The start times of the ONRUSH beta have also been confirmed. Players will be able to get straight into the action on:
2pm BST - 17 May until 10am BST - 21 May, 2018
Details of the beta for ONRUSH have also been confirmed. Alongside an interactive tutorial players can enjoy some exciting game modes. They include:
Superstar Practice: Race against the AI, cooperatively or in multiplayer.
The Stampede: A multiplayer 6 versus 6 event.
Players will be able to test out four car classes, and test out the ONRUSH photo mode, which has a number of advanced features.
The tracks included are Big Dune Beach and Crate Lake, while the modes have been confirmed as Overdrive and Countdown.
By pre-ordering you'll also gain access to the ONRUSH beta two days in advance on May 15. Wondering what ONRUSH is all about? Check out the latest gameplay action from the previous PS4 beta, and check out the trailer.