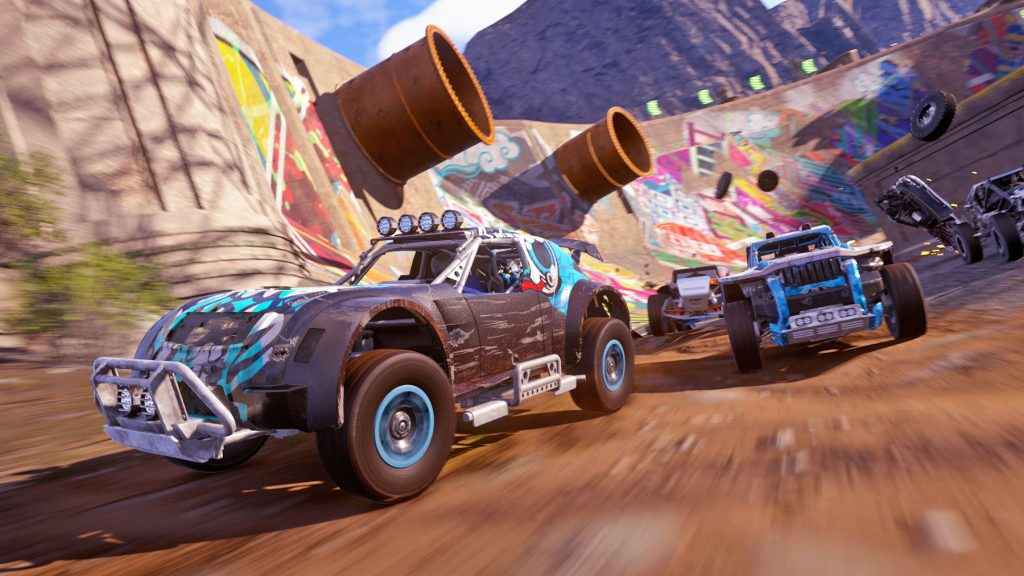 Codemasters has released a new trailer for upcoming colorful arcade racing smash 'em up Onrush that showcases the game's various modes.
There are four key Onrush game modes in the trailer, and here we have details on each of them.
Onrush Game Modes
Countdown - Countdown is a race through the gates against an ever-ticking clock. Hitting the gates will add precious seconds to your team's time, keeping you in the game.
Lockdown - Lockdown is a race to fight for control of a moving zone in a 100mph King of the Hill free for all. Get in the zone and fight for survival.
Switch - Survive as long as you can hunting down your opponents. You'll get increasingly stronger vehicles each time you're knocked out, but so will they. Be strategic and work with your team to win.
Overdrive - Overdrive mode is a pure 'boost to win' onslaught until the very end. Get boost any way you can as quickly as possible and burn it up even quicker.
If you'd prefer the audiovisual tour of these Onrush game modes, the aforementioned trailer is just below.
Judging by the closed and open betas for Onrush, it has the potential to be a grandiose spectacle of vehicular carnage. The worry is there might not be quite enough to it at launch, but we'll soon see when Onrush releases on PS4 June 5, 2018.