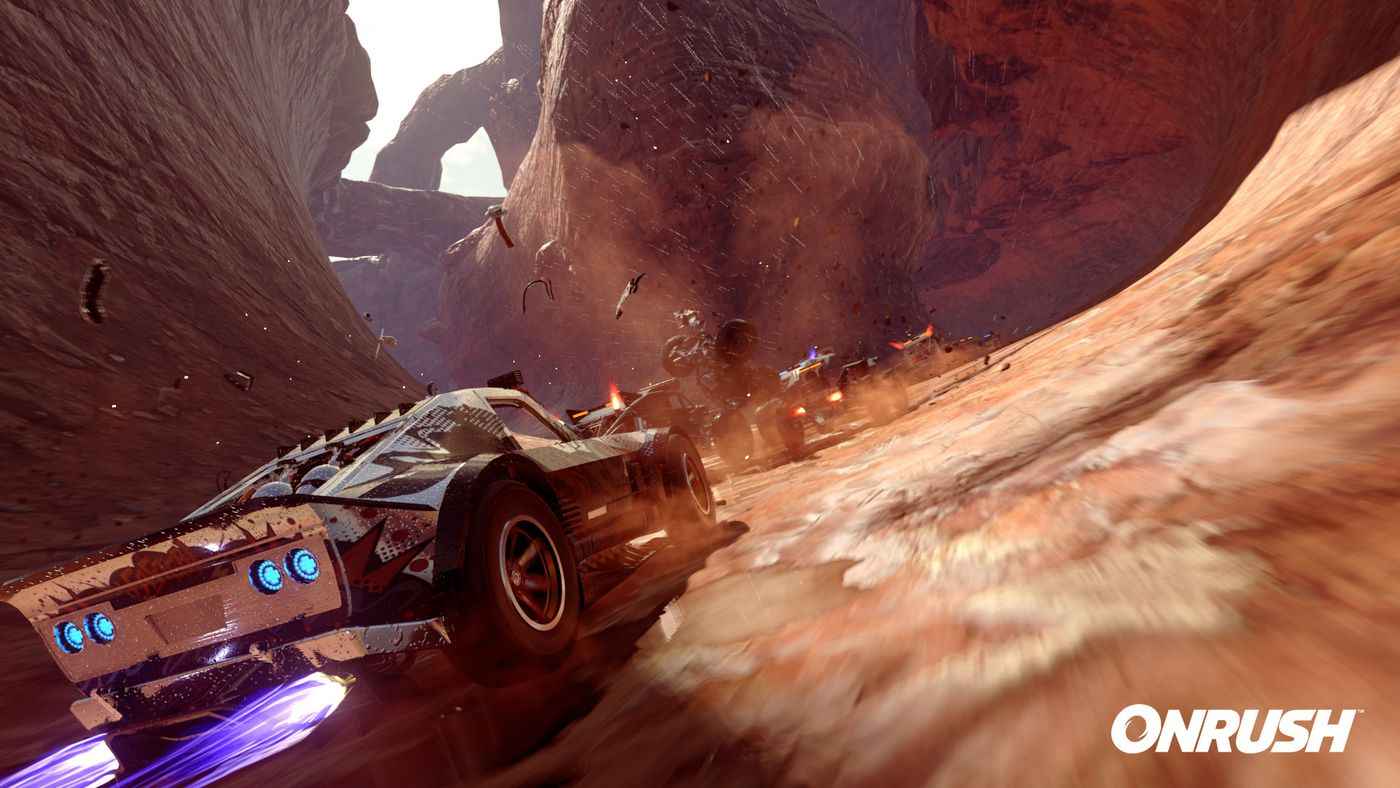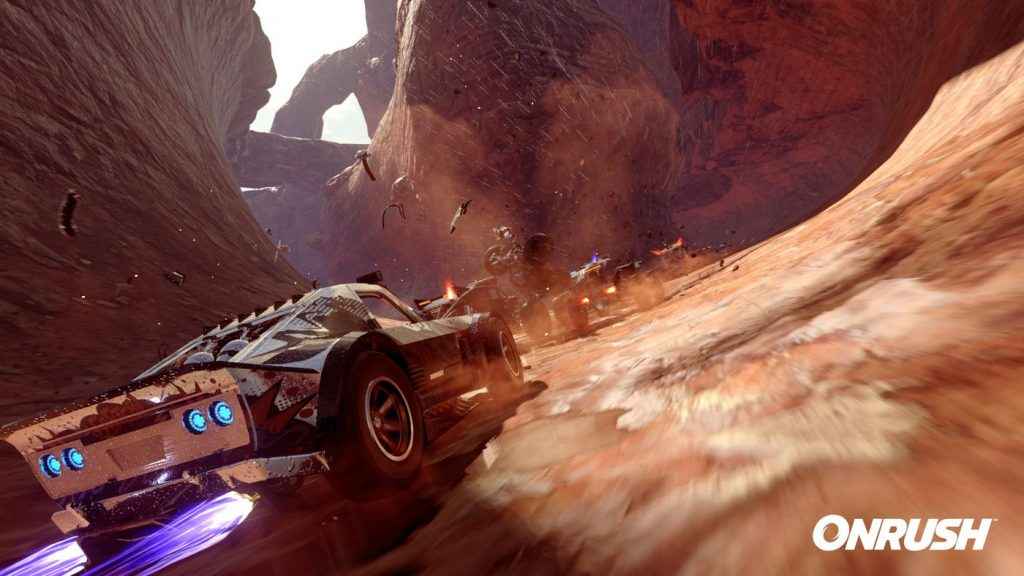 The ONRUSH Ranked Mode release date has been confirmed. Making its way to PS4 and Xbox One, it will coincide with the launch ahead of the ONRUSH Summer Slam, the first official season for Codemaster's racing game.
The ONRUSH ranked mode release will be August 13. During this period, players will be able to play pre-season and unlock extra rewards, credits, XP bonuses and unique Tombstones.
ONRUSH Summer Slam Season One Coming Soon
There will also be various ONRUSH tiers that will determine skill levels for the upcoming ONRUSH Summer Slam season 1 on August 27. The first season will run for eight weeks and include a variety of new content, including:
Celebrations
Epic vehicle shells
Epic liveries
Epic character outfits
XP bonuses
Additionally, each season will feature a new challenge card that can be unlocked each week. Codemaster says:
Each of these cards has three rewards that a player can earn by winning matches. Each win will earn the player 100 points towards each card. However, a player can increase the points they earn towards each card by unlocking seasonal win bonuses.
ONRUSH Season 1 Rankings
The ONRUSH rankings for the various tier levels are as follows:
Bronze: Jack, Queen, King, Ace
Silver: Jack, Queen, King, Ace
Gold: Jack, Queen, King, Ace
Platinum: Jack, Queen, King, Ace
You can find out more about the racing game, by checking out our ONRUSH review. We also nominated the racer in our best PS4 racing games guide.
Source: Codemasters