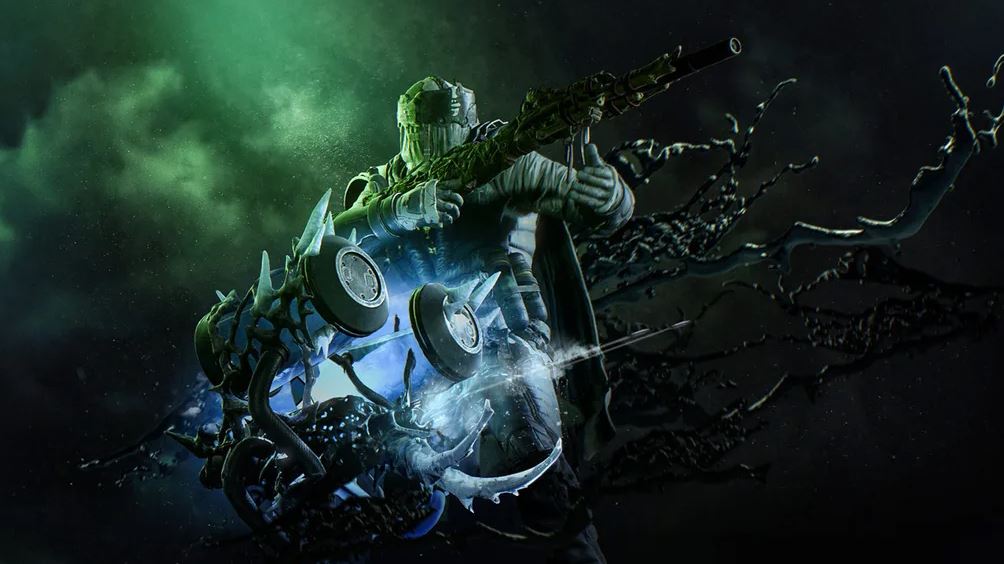 People Can Fly has delved deep into their fourth Outriders class, the Technomancer in a new video from today's Outriders Broadcast 4.
The Technomancer focuses on dealing damage through outside sources and support weapons. They have a huge amount of versatility, with sniper rifles as a strength and a variety of summoning abilities. Meleeing enemies with the class will inflict the freeze status effect. When it comes to healing, a portion of the damage they deal to enemies will be restored as health.
5 of the abilities the Technomancer has access to include the Tool of Destruction, which is a massive Gatling gun or a rocket launcher, with holding and pressing the button granting the different weapons. Fixing Wave allows you to restore health, your tools and summons, and your teammates. Pain Launcher is a mortar that deals heavy damage to enemies independently. You can also change the type of ammo the gadget fires.
Blighted Turret inflicts toxic on enemies and can hold down a corner or pathway, with you flanking. Cold Snap is an area-of-effect skill, freezing enemies in place in a large radius. It also prevents you from being swarmed. You can watch the Outriders Technomancer deep dive below:
We actually got the chance to check out and play the Technomancer back in the Summer and you can read our impressions here.
Outriders releases for PS5 and PS4 on February 2, 2021.