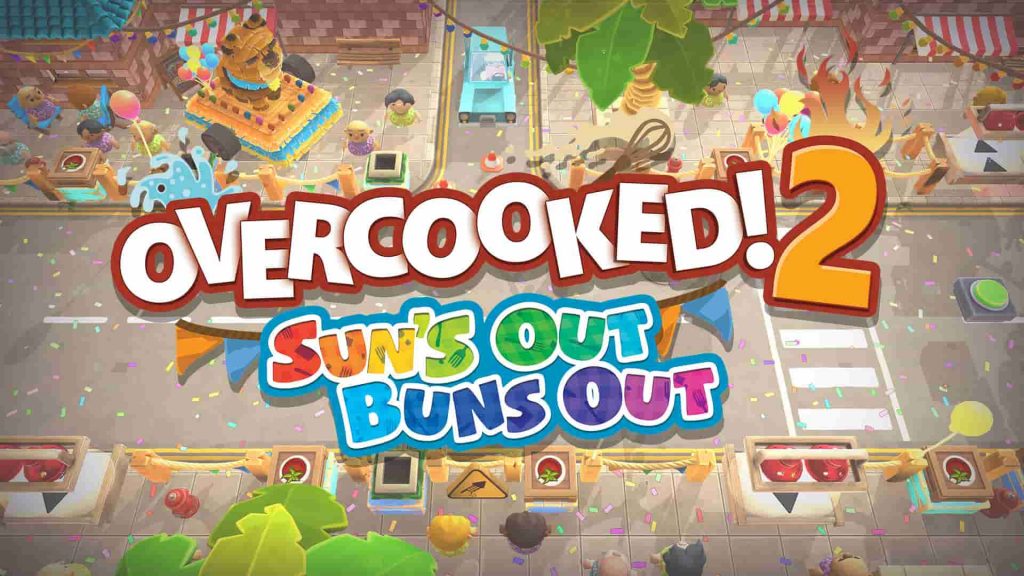 Ghost Town Games has slapped a mid-July release to the upcoming Overcooked 2 Sun's Out Buns Out DLC. Yep, despite launching two years ago, the brilliant multiplayer title is still receiving a steady stream of post-launch goodies, much to our delight.
Overcooked 2 DLC Coming Soon
The sun-baked DLC adds an extra five new stages to the Gordon Ramsey simulator, complete with new summer recipes to tuck into either alone or with some mates in tow. Still, you'll probably want to play with friends, as that's where Overcooked 2 really shines.
There's two canine chefs joining the action, ice cream floats and summer salads, and a summer parade complete with fireworks, confetti and festival floats.
Sun's Out Buns Out will be made available as a free download, and we'll be sure to let you know when a release date for consoles drops. In the meantime, be sure to have a butchers at our Overcooked 2 review here.