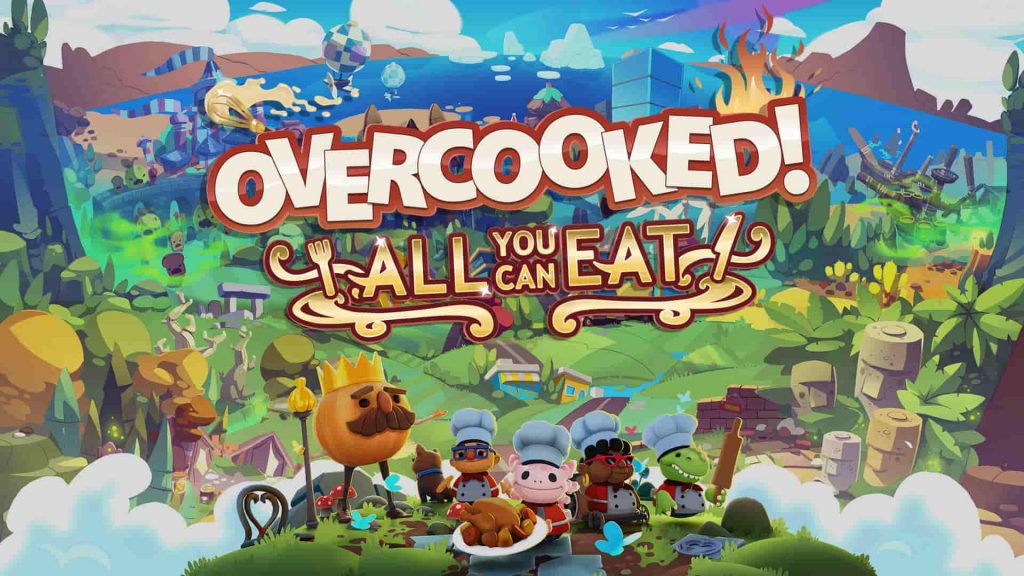 Ghost Town Games and Team17 have announced that Overcooked: All You Can Eat, which combines Overcooked & Overcooked 2 in one package, is coming to the PS5 and Xbox Series X later in 2020.
Overcooked All You Can Eat PS5 Revealed
Overcooked: All You Can Eat features fully remastered versions of both games, with 4K/60 FPS, online multiplayer and cross play. As expected, the package also throws in all DLC released for each Overcooked game, and adds seven new levels, three new chefs, faster load times, and extra Trophies/Achievements.
In total, you can expect a total of 120 chefs, 200 kitchens, a new assist mode, and various other accessibility options. The original Overcooked has been enhanced so that it now runs on the same engine as it sequel.
A release date has yet to be announced. Have a gander at the Overcooked: All You Can Eat trailer below.
Overcooked, Overcooked 2 and every morsel of additional content released for both games are being blended together and remastered from the ground up in Overcooked! All You Can Eat.