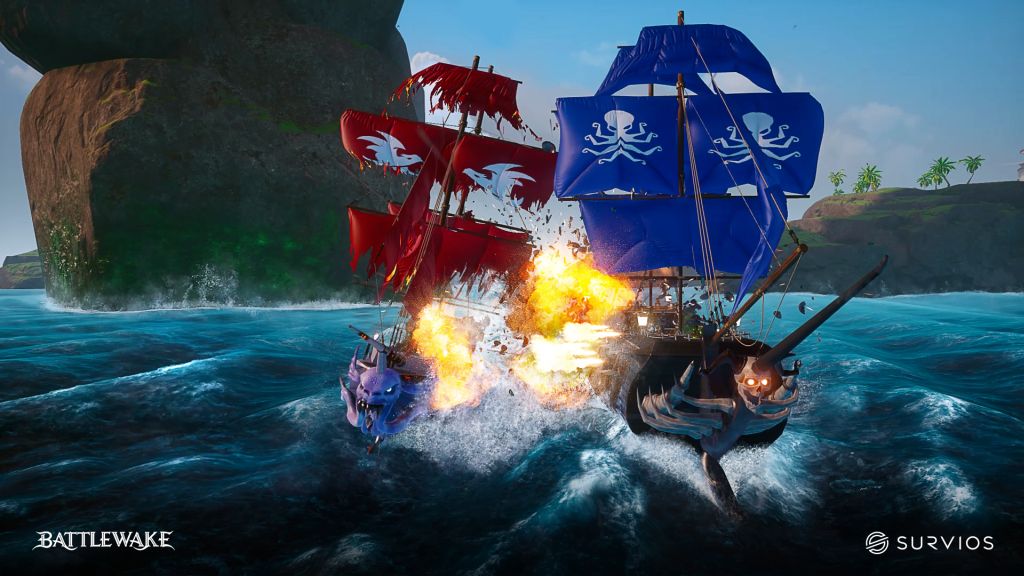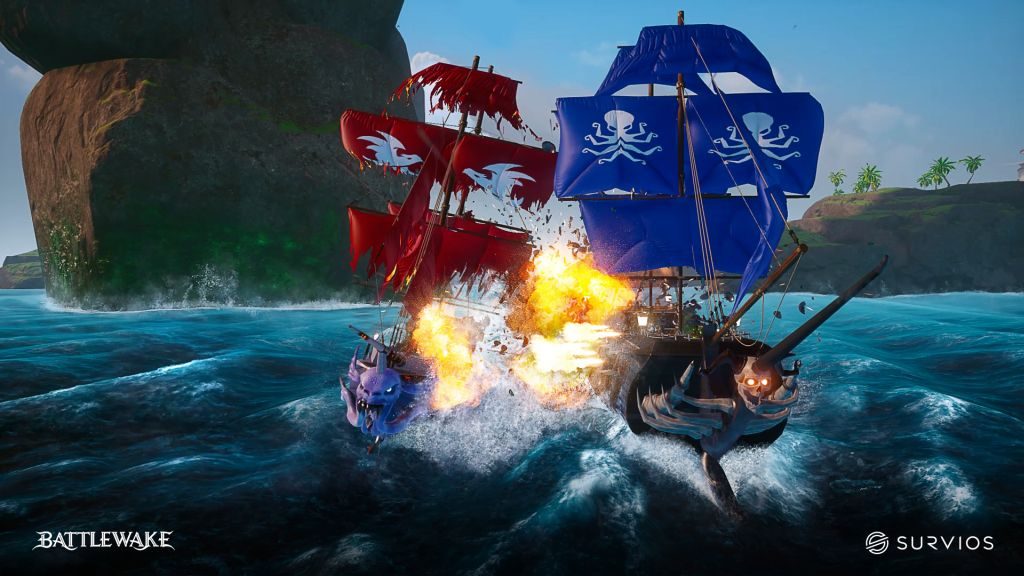 Leading VR development company Survios (Raw Data, CREED: Rise to Glory) today announced the arrival of their newest IP. Battlewake, a pirate ship-themed navel combat game will be released in Survios-partnered arcades early this summer, with a retail launch – including a PS VR release – scheduled for late summer.
Battlewake PSVR coming to PS4 In 2019
It is clear from the gameplay being shown that players won't just be lining up cannon fire and taking potshots at each other on tranquil seas. With four player-characters to choose from, battle participants are able to harness a variety of ancient magical attacks to sling attacks at opponents in addition to the more traditional cannon balls and ballistics. In all, thirteen different weapons will be available.
Think you've seen it all when it comes to battle on the high seas? Get set for the Battlewake PS VR release, and take a look at this trailer:
A variety of weather-based attacks (tsunamis, maelstroms) will be at players' disposal as special attacks, and each character has an ultimate to unleash on opponents. It's unclear as of yet whether unleashing the Kraken will be an ultimate, but if it is, expect everybody to be fighting over the character that wields it.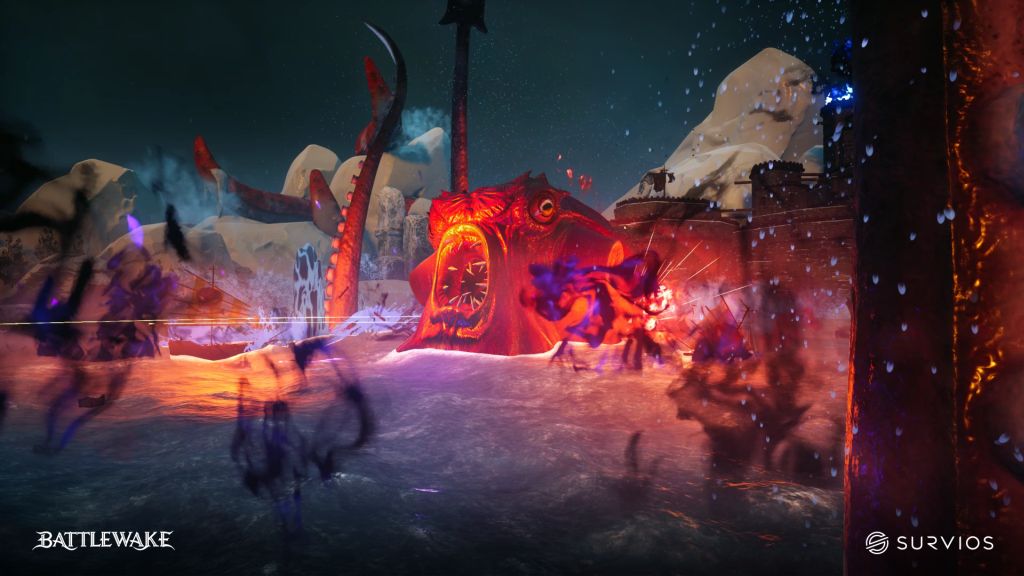 A 20-chapter story will be playable both solo and co-op in Campaign Mode. Battlewake will also feature PVP Deathmatches, and another unspecified multiplayer mode known as Warfare mode. Winning matches will earn the player gold, which can be spent in the Captain's Quarters to boost your ship's stats and arsenal, as well as levelling up your character's abilities and skills.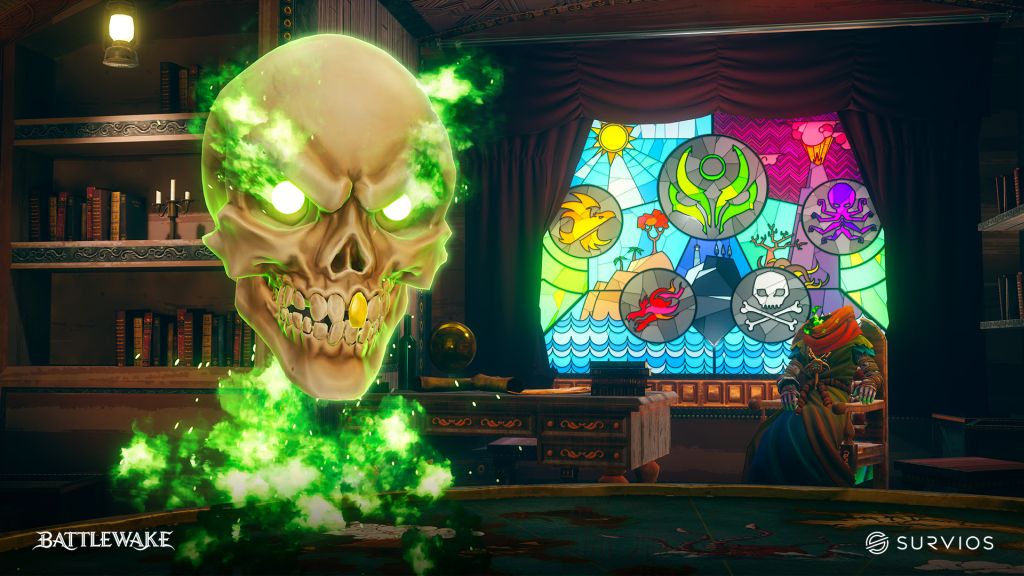 In order to make all of this work, Survios has developed several new technologies. With the Immersive Vehicle System, Survios is harnessing several sub-systems to allow players to battle on the chop of the seven seas without worrying about VR-sickness. Survios has also been hard at work developing Reactive Water – basically a system that allows the water in Battlewake to adapt and react to explosions, tidal waves, and krakens, creating realistic waves and splashes.
If you are interested in participating in Battlewake's closed beta (or if you just want to learn more about the game), be sure to check out www.battlewake.com.
Survios has become one of the most reliable names in VR gaming, developing a wildly varied stable of quality titles. It's exciting to see the company branching out in yet another uncharted direction. Stay locked on PlayStation Universe for more details on Battlewake as they become available.