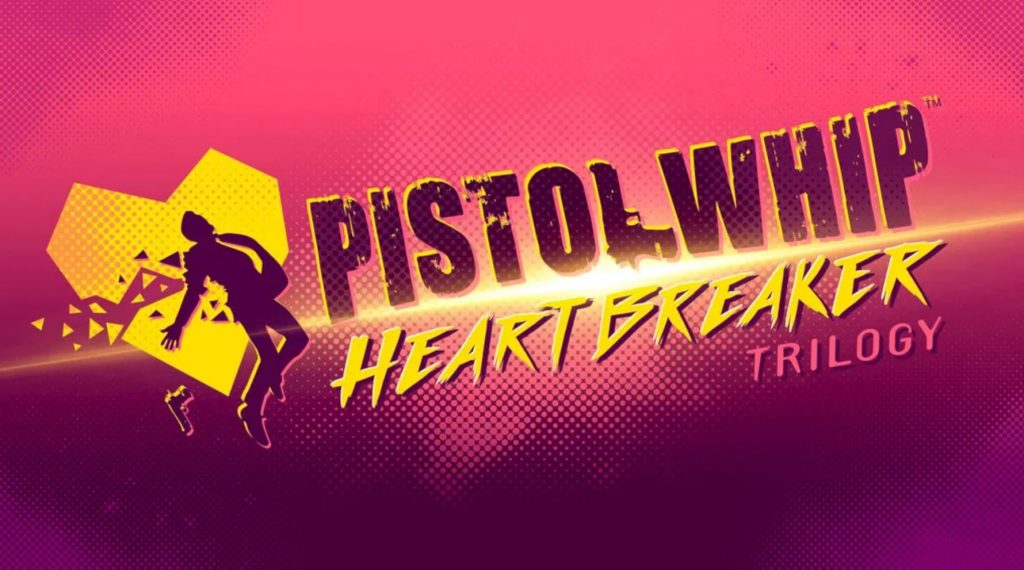 Pistol Whip has been out for just over two months now on PSVR and developer Cloudhead Games has now released the Heartbreaker Update for free for the game, which adds new scenes and improves the visuals for the game on PS4 Pro.
In a post on the PlayStation Blog, Cloudhead Games go over the new scenes and the new synth gun sound effect. When it comes to new weapons the Summer Soaker Collection, which includes the Bubble Blaster, Mega Douser, and Dollar Drencher weapon, models. These new models can be combined with the unique Heartbreaker sound effect and Heartbreaker weapon wrap available in the game.
Gun pitch customization has been increased to 360 degrees (up from 45 degrees) and the screen resolution has been improved on PS4 Pro, granting improved visuals. The score penalty on Dual Wield has been removed and two new modifiers have instead been added: Vengeance will cause enemies to shoot back at you every time you shoot them, whilst Disorder shuffles the enemies in the scene around.
You can take a look at the Pistol Whip Heartbreaker Update PS4 trailer below:
Pistol Whip's Heartbreaker Update is out now on PS4.
Source – [PlayStation Blog]