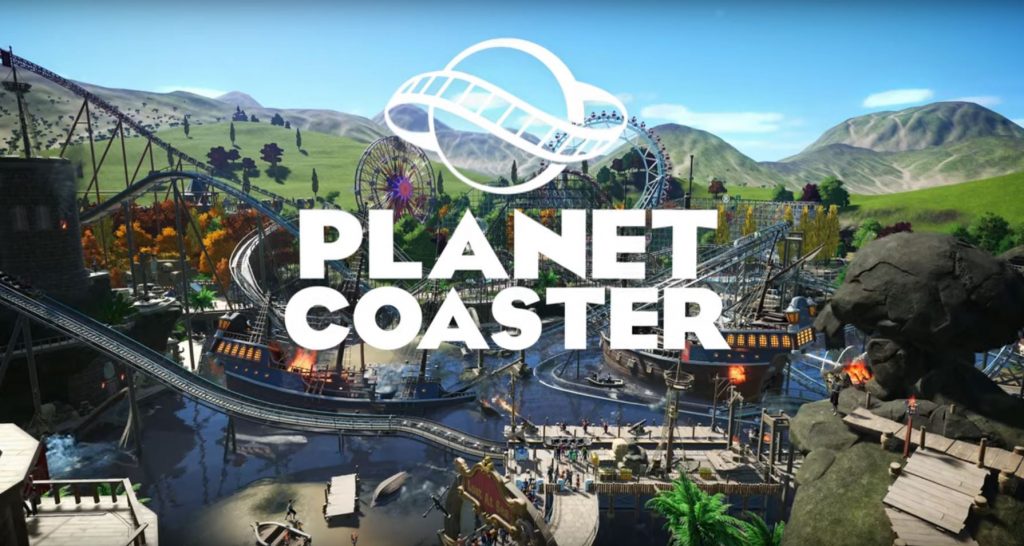 Planet Coaster PS4 Release – Finally, after years of waiting, Frontier Developments has announced that a Planet Coaster PS4 Release is on the way in Summer 2020. Rejoice!
The announcement was made alongside a new trailer for the game. The game will be branded under the Planet Coaster: Console Edition name and will bring all of the depth, strategy and customisation found in the beloved PC game. PS4 players will get to take advantage of all the updates and development the game has received since its PC release.
Planet Coaster PS4 Release Confirmed For Summer 2020
---
A press release for the game provides a few more details on what players can expect from a Planet Coaster PS4 Release:
The living, breathing world of Planet Coaster combines physics driven realism, piece by piece construction and advanced simulation to offer control over every aspect of a park. The challenging yet rewarding sim tasks players to be the boss as they create the park of their dreams, full of thrills, chills and spills.

Players can build jaw dropping, white knuckle rollercoasters that challenge the law of physics and stomachs alike, place an empire of food, gift and merchandise shops, add exhilarating rides and hire a crack team of theme park staff to help deliver the ultimate experience for visitors in this sophisticated management simulation.
You can watch the announcement trailer below:
https://www.youtube.com/watch?v=gtoqcoZx1JQ&feature=youtu.be
Planet Coaster released all the way back in 2016 for PC and has received extensive development updates and add-on content since then. The game is currently sitting at an 84 on Metacritic and it is one of the highest-rated management sims in recent years. The game has more than 50 positive reviews and the User score is also positive with a 7.7 out of 10.
Frontier Developments have long been creating management sims/ Their latest is Planet Zoo. We take a look at the title here and discuss if it is coming to PS4.
Planet Coaster Console Edition comes to PS4 in Summer 2020.