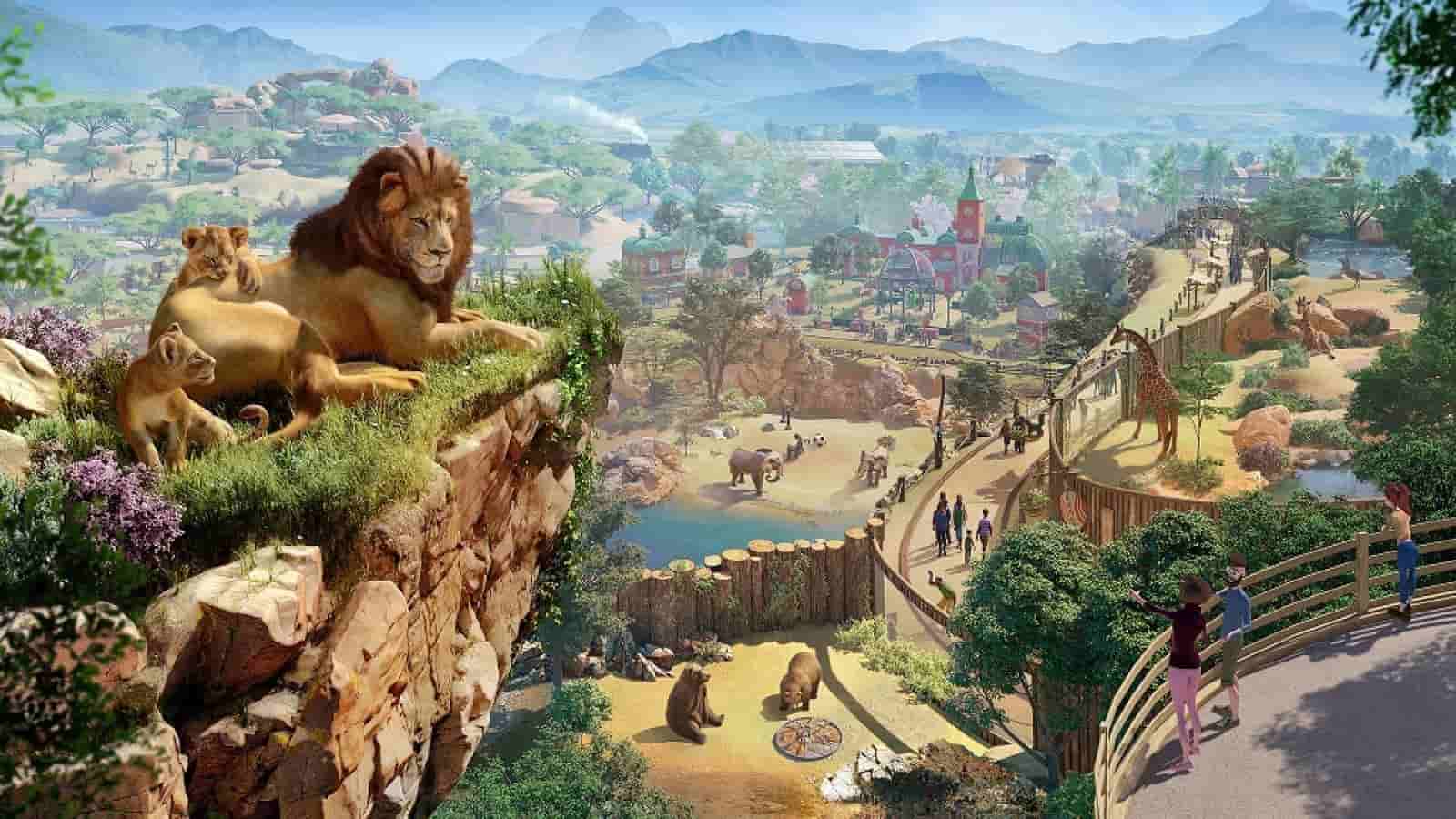 Is Planet Zoo coming to PS4 or PS5 in 2021? That's the question PS4 gamers everywhere are beginning to ask after witnessing the high levels of interest from PC gamers in the latest title from the talented folk at Elite Dangerous developer Frontier Developments.
Planet Zoo PS4, PS5 Release
---
Set to release on PC later this year in the fall, Planet Zoo has been described by Frontier Developments as a 'PC exclusive'. Now, while that designation seems like a fairly done deal in regards to a potential Planet Zoo PS4 release, it's important to remember that the British based developer has put previously PC exclusive games on PS4 before.
The aforementioned Elite Dangerous is one such example. Originally Kickstarted back in November 2012 as a PC exclusive, and then released two years later in December 2014, Elite Dangerous would go on to have full release on PS4 in July 2017 – some nearly two and half years after the original PC release.
https://youtu.be/naQ0acqONwg
As to a Planet Zoo PS4 release, the smart money is on it happening, but likely not for a good couple of years – and in that instance, it'll likely be on PS5, too. So stay tuned for more on that score.
Related Content – Sony PS5 Complete Guide – A Total Resource On PlayStation 5
What is Planet Zoo?
---
Inspired by the fantastic Zoo Tycoon games, Planet Zoo has players stretching beyond the constrains of a plot of land and tasks them with quite literally building a world for all manner of wildlife to inhabit.
Very much geared with conservation in mind, every zoo that you build in Planet Zoo will contain a wide variety of animals. From hulking bears and towering elephants to playful cubs and cheeky monkeys, Planet Zoo provides players with no shortage of wildlife to fill their habitats with.
Boasting some of the most authentic looking, moving and behaving animals in any game to date, Planet Zoo's myriad of creatures all react to each other and the level of care that they receive as one would expect – making it one of the most detailed and accurate zoo simulations on the market.
The new Planet Zoo 1.3 patch has just been released which fixes the following:
Sandbox
Added a series of new options to customise your play –
Power usage
Water treatment
Fence degradation
Predation/fear
Death by old age
Staff happiness degradation
Staff energy degradation
Animal welfare needs
Maximise guest happiness
Freeze guest needs
Guest limit setting now added to sandbox and challenge mode too.
Unlocked assets in scenarios when they are loaded in sandbox and challenge mode.
Fixed issue with assets grouped with guest entrances not being able to be deleted.
Facilities
Balanced water treatment facilities. They should now clean dirty water more effectively.
Animals
Fixed animals being able to be dehydrated whilst swimming.
Fixed bug when cancelling an animal move from the vet surgery which could cause the animal to become stuck.
Fixed bug whereby small animals navigating over scenery could end up inside it.
Fixed issue where animals could become stuck in vet surgery when player cancels moving them whilst they are receiving treatment.
Balanced exhibit animal defecation rates.
Various animation fixes and polish.
Fixed issue when entering and exiting Ansel whilst in orbit camera the camera could relocate to a distant point.
Stability
Further crash and stability fixes.
Fixed crash on frontend.
Make no mistake, as soon as we know more about Planet Zoo PS4, you will too. Watch this space!
Related Content