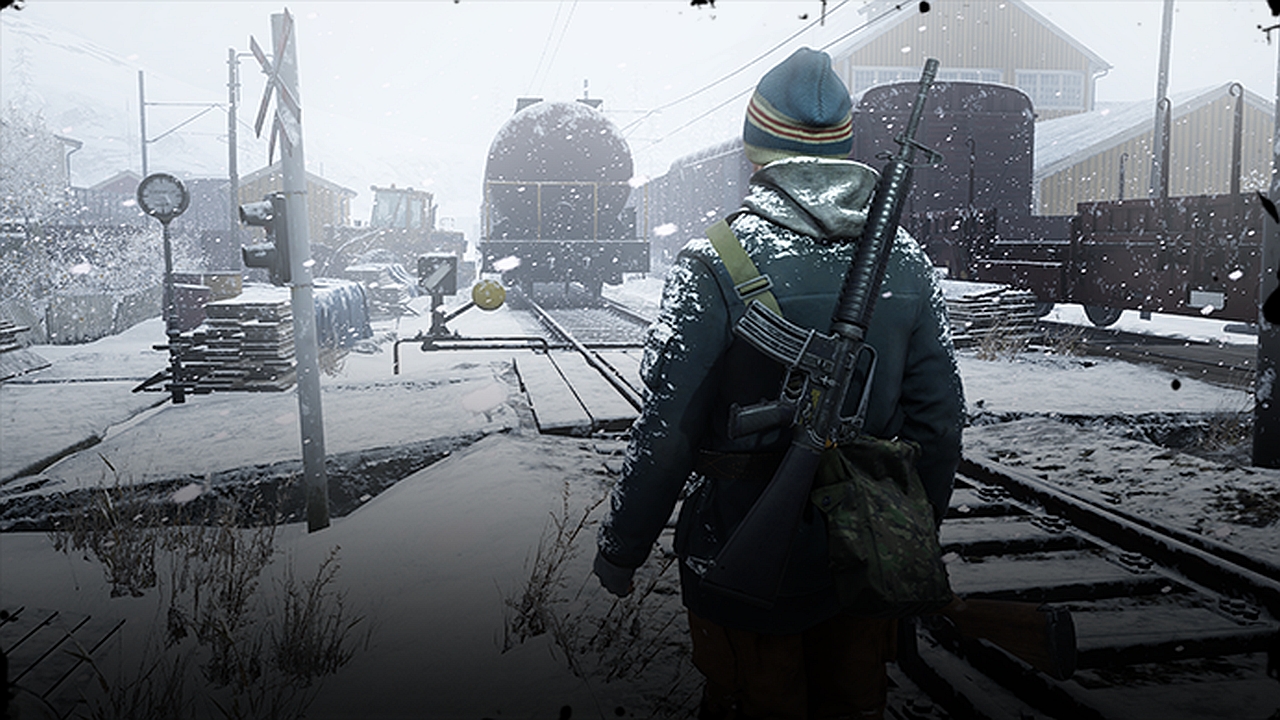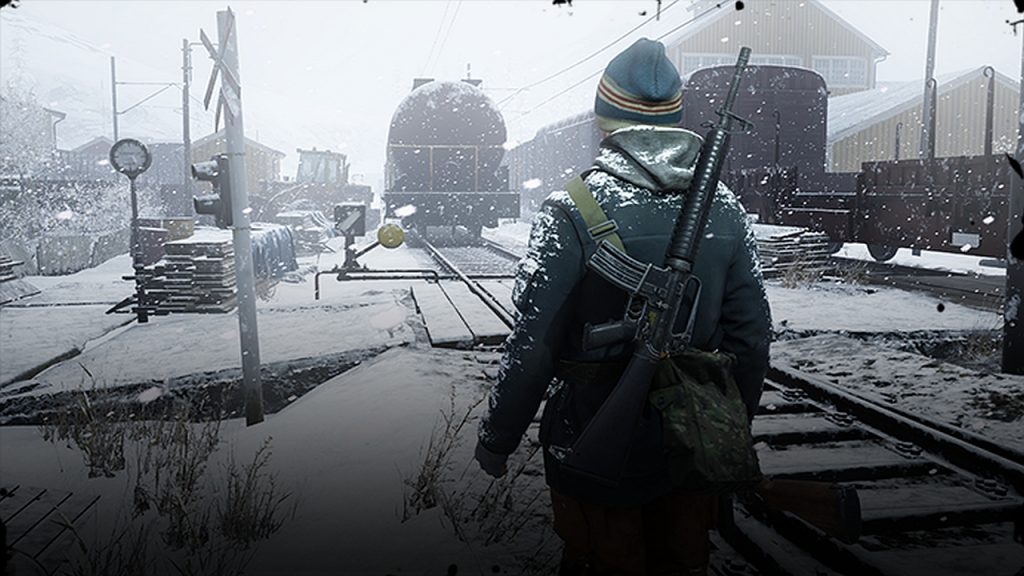 Is Vigor coming to PS4? That's what folk are starting to ponder about Bohemia Interactive's next open world offering, having previously found great success on Sony's current-generation console with the online survival horror title, DayZ. With the game having been in Xbox Game Preview since summer last year, could a Vigor PS4 release be on the cards?
Vigor PS4, Vigor PS5 Release
---
Update 09/12/2020 – Vigor is out now on PS5 and PS4 and you can download from the PlayStation Store.
Update 25/11/2020 – Bohemia Interactive has announced that the Vigor PS4 and PS5 release have both been postponed until Holiday 2020.
Update 06/09/2020 – Yes, Vigor is coming to PS4 on November 25 and PS5 during holiday 2020.
Update 15/06/2020 – Bohemia Interactive still hasn't confirmed a PS4 release of Vigor right now, but a Nintendo Switch release is coming soon.
Update 30/03/2020 – Well, this was surprising. It would appear that Microsoft's console exclusivity has come to an end as Bohemia Interactive has confirmed that Vigor will now release on Nintendo Switch. While a Vigor PS4 release still hasn't been announced, it does seem all the more likely right now.
ORIGINAL STORY
Bohemia Interactive has not announced a Vigor PS4 release at this point. In fact, the studio addressed the possibility of the game coming to Sony's console and PC in an FAQ on its website, where it made it clear that, for now at least, the game will remain exclusive to Microsoft's Xbox One. The game just launched on the console. So, we might not see it for some time.
Vigor is an Xbox One exclusive as we want to focus our development to provide the best possible experience for the players. Xbox Game Preview allows us to do that while developing a game for console. We also want to build a strong community and let our players help shape and improve the game before its full release.
That's not to say it won't come to PS4 at some point down the line, but there are no plans in the pipeline to bring Vigor to other formats right now.
Related Content – Sony PS5 Complete Guide – A Total Resource On PlayStation 5
What Is Vigor?
Vigor takes place in Norway in the early 90s, after Central Europe has been devastated by a nuclear war. The game is a shoot 'n' loot free-to-play romp, so you'll be scavenging for supplies throughout the wasteland of society while fending off against other players. You'll also have to build your shelter and equipment if you want a chance at surviving.
The nuclear war is over. Central Europe is devastated, Norway has become the last stand. You start as a nameless outlander, but who will you become? No time for uncertainty. Turn a shelter into your home. Fight, run or hide. Take risks, claim rewards.Survive this cut-throat experience.
When Vigor eventually releases on PS4, it'll do so with all the latest features and post-release content including the Vigor 2.2 Hunters update.
You can catch the full Vigor 2.2 Hunters update patch notes below:
Vigor 2.2 Hunters Update Patch Notes
Vigor 2.2 Hunters Update – Main New Features
New Featured map added: Batterie: Snodekt (snow version)
Quick Play + Featured Map
Leaderboards in Stats screen added
Season 2 Extention
New weapon stats added
Occupied Slots in Customizations
Bullet damage over distance revised
Challenges distribution tweaked
Camera improvements
Russian localization
Vigor 2.2 Hunters Update – Shooting, Weapons & Tools
Fixed: Hits from dead players weren't ignored, therefore they resulted in a larger number of trade kills
Fixed: Machinegun stance, machinegun arm additive for aimed
Fixed: Tools – Player's position shifted after placing a Tool
Fixed: Tents are now more penetrable
Added: Aimpoint adjustment for weapons
Tweaked: Camera Aim point of ADR
Updated: Aim assist on regular scarecrows is disabled
Vigor 2.2 Hunters Update – Looting
Fixed: Deconstruction – Stash UI not updated after deconstructing
Fixed: Spawned loot is now distributed correctly
Vigor 2.2 Hunters Update – Shelter
Fixed: Survival rate in Personal Stats is displayed as a percentage instead of a decimal number.
Fixed: Charity box – rewards are now properly ordered
Fixed: French localization of the Battle Pass level indicator
Changed: build shelter improvement challenge will no longer be given to players with a maxed out shelter
Changed: Enabled localization and fixed layout related issues from long strings
Changed: Added sale label to individual list items
Changed: Made sale labels look better
Added: Discount Label on Selling Point Button
Updated: Craft X consumables challenges now properly responds to tools
Vigor 2.2 Hunters Update – Movement & Camera
Fixed: Initial prone angle is wrong when entering prone in ADS
Changed: Move camera further back
Changed: Tweaked exit 1PV camera transition to clipless with the uniform whilst left shoulder
Added: Female versions of some gestures
Vigor 2.2 Hunters Update – Visuals
Changed: Different pose in the lobby after buying the first booster
Tweaked: PA md. 86 reload animations polish
Tweaked: Skorpion reload animations polish
Added: RPK reload animations polish
Added: Steyr AUG A1 reload animations polish
Added: M16A2 reload animations polish
Added: Silver Pigeon shotgun reload animations polish
Added: New animations for different match outcomes (won, died, crushed etc)
Added: A new set of prone animations for new prone behavior for RFL PST and UNA
Vigor 2.2 Hunters Update – Audio
Fixed: Lowered volume on waterfall in the Shelter
Added: Female variant for some gesture sounds
Added: Sounds for headgear and outfit sets equip
Tweaked: Audio volumes in the Shelter
Vigor 2.2 Hunters Update – Other
Fixed: Crashed fixes (memory)
Fixed: Player stuck in spectator when killed on match start
Changed: A map is now correctly showing teammates movement on the map too
Related PS4 Games