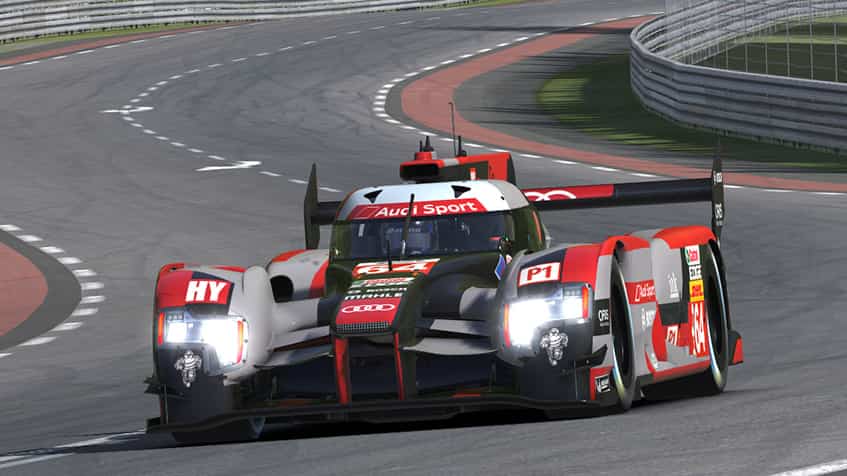 A hugely technical and popular online racing simulation with players around the world, iRacing has enjoyed considerable success on PC since its release back in January 2015. However, is an iRacing PS4 version on the way and is it coming to Xbox One too? Let's find out!
iRacing PS4
---
One of the most sophisticated racers that money can buy, iRacing is an internet racing game that takes in a wide variety of motorsports, tracks and other features to create one of the most comprehensive racers available.
Related Content – Sony PS5 Complete Guide – A Total Resource On PlayStation 5
According to the official site, iRacing offers the following:
* The best online racing simulation and service in the world with brilliant features and functionality
* Head-to-head racing competition in an easy to use centralized place- racing against real people
* Dynamic track surfaces that change over the course of a race just like in real-world racing
* Open practice, qualifying, testing, ghost racing, time trialing competition
* Team Racing – share driving, spotting and pit crew responsibilities with your teammates and race in events up to 24 hours long
* Heat Racing
* Constant free automatic updates and improvements to the service
* Officially licensed cars that are engineered from the ground up in cooperation with real-world race teams and using real-world physics
* Officially-licensed, laser-scanned exact replicas of the world's greatest race tracks
* Officially-sanctioned racing organized by iRacing
* An online community of racing enthusiasts over 85,000 strong
* Host your own private sessions, run your own tournaments
* League Racing: create your own custom racing series with your friends or join one of the 800+ existing leagues
Consistently updated with massive expansions released on a seasonal basis, iRacing is an absolute monster of a racing game and it only looks to get bigger as time goes on.
Related Content – Best PS4 Split Screen Racing Games For 2-4 Players
Is iRacing PS4 Version Coming?
Sadly there is no iRacing PS4 version planned at this point – not least because Sony's current-generation console would struggle to render the game's visuals and simulation aspects at anything resembling a suitable standard. A next-generation PS5 release however, could be a different prospect entirely..
Related PS4 Games