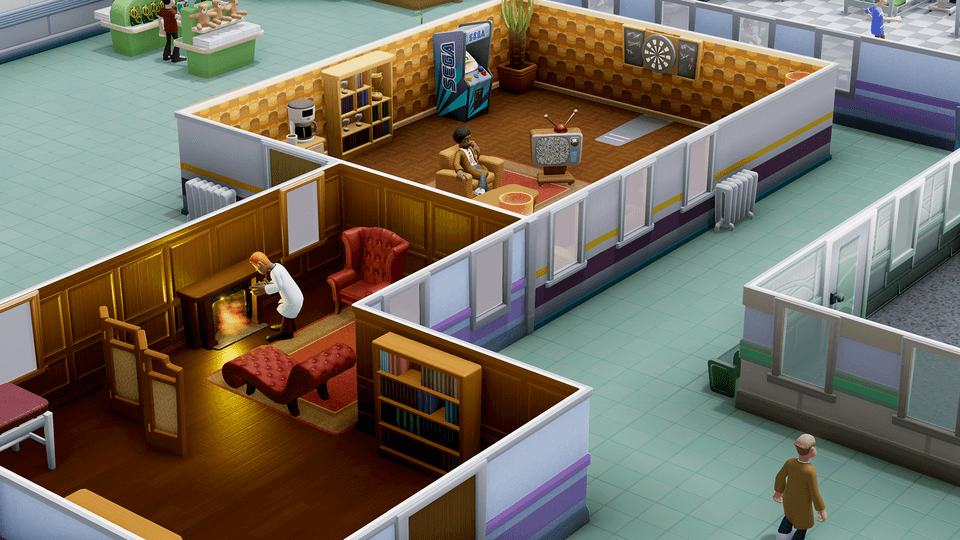 When SEGA first teased it Theme Hospital simulation game we hoped that it would be coming to Sony's console, but is Two Point Hospital coming to PS4? Check out the latest update on whether Two Point Hospital is coming to consoles.
UPDATE – Sega have today confirmed that Two Point Hospital will release on PS4, Xbox One and Nintendo Switch later in 2019.
Created by some of the team behind Theme Hospital, Two Point Hospital puts players in the role of a hospital manager. Maintaining a busy hospital by managing all aspects of the business, it's up to you to complete objectives and ensure that everything runs smoothly.
In a similar vein to games like Prison Architect and Jurassic World Evolution, it's about micro-managing and juggling multiple objectives. Build a unique hospital, cure diseases and train your staff to ensure success.
Two Point Hospital PS4
Is Two Point Hospital Coming To PS4?
---
Two Point Hospital released for PS4 on February 2020.
Related Content