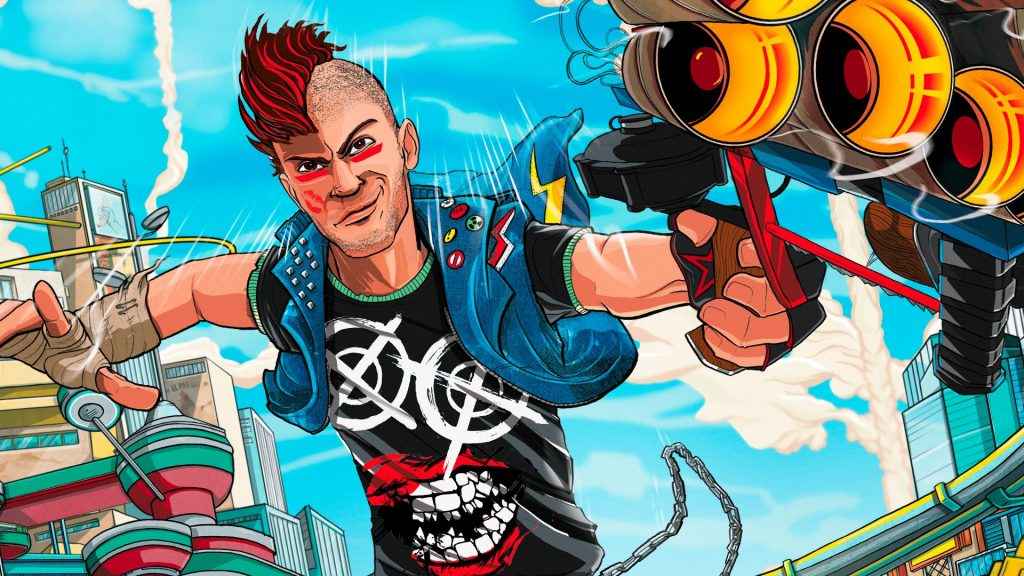 Is Sunset Overdrive Coming To PS4? Five years ago, a change.org petition was launched requesting Sunset Overdrive to be on multi-platform. Now in 2018, fans are still asking: is Sunset Overdrive Coming to PS4? Here we give you the latest updates and rumors on Sunset Overdrive PS4.
Sunset Overdrive PS4
---
UPDATE: Sony now own the Sunset Overdrive IP, so a re-release of the first game or an all-new sequel is quite likely to happen at this point.
ORIGINAL STORY
Insomniac Games developed the mega-hit third-person shooter action-adventure game. Looking back, Insomniac Games was actually Sony's exclusive partner – beginning with the Spyro the Dragon series where Sony bought them out. They also made the Ratchet and Clank game sequels for PS2. Then the series was carried through PlayStation 3 together with its new franchise Resistance. And at E3 2010, Insomniac Games announced its new multi-platform IP Fuse which was formerly known as Overstrike in partnership with EA.
Related Content – Sony PS5 Complete Guide – A Total Resource On PlayStation 5
But Insomniac Games announced the breaking news at the Microsoft's 2013 E3. They confirmed that their new franchise, Sunset Overdrive, will be exclusive to a single platform. And that is Xbox One. Longtime partner Sony's PlayStation 4 and other platforms missed out.
Is Sunset Overdrive Coming To PS4?
Years have passed and the rumor about Sunset Overdrive coming to PS4 did not die. Unfortunately, Insomniac Games are still mum about the issue. The change.org petition entitled Bring Sunset Overdrive to the PlayStation 4 already closed and only got 159 supporters. So it could really be a hint as to why Insomniac Games would not offer Sunset Overdrive on PS4.
Maybe Insomniac Games don't think that PS4 players will be big fans of Sunset Overdrive. Another question is: does Sony PS4 want Sunset Overdrive to be on PS4?
If there was another petition to have Sunset Overdrive on PS4, would you sign it? Share your thoughts with us.
Related PS4 Games