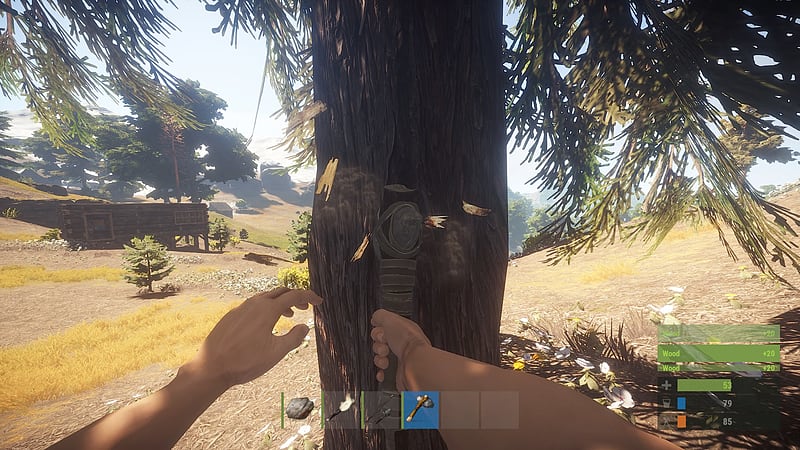 When is Rust coming to PS4? A Rust PS4 release date has been confirmed for 2021. Sadly, the game has now been delayed. The highly popular survival game is making its way to the PS4 after years of fans clamouring for it and much discussion over whether it would happen at all. Well about that…
Rust PS4 Release Confirmed
---
The PlayStation Blog provided a bunch of new details on the game including the process the team has made to port the game to consoles:
"So the only thing we have to do to make Rust the best Console survival game is avoid tripping over ourselves in terms of controls and performance. It's particularly important to get those things perfect in a PVP game like Rust."
Related Content – Sony PS5 Complete Guide – A Total Resource On PlayStation 5
You can read more from the developers and their inspirations behind the online game here.
You can watch the announcement teaser for the Rust PS4 release below:
What Is Rust?
Originally conceived as a DayZ clone, Rust is an action-adventure game with a heavy emphasis on survival. Players are placed out in the wilderness and must fend for themselves, managing factors such as thirst, hunger, and health. Supplies can be obtained or stolen to give you a fighting chance, and there's also the perennial threat of bears, wolves, and there hostile wildlife to contend with, while combat features firearms and primitive melee weapons.
Crafting is also a major component in Rust, and players can increase their chances of survival by constructing bases and joining clans. Locations are largely procedurally generated, although there's a pre-built map available in the shape of Hapis Island. Raiding is an integral part of the game too, coughing up valuable opportunities to loot essential supplies.
Rust was released in Early Access back in 2013 and left the program in February last year. The game is currently available on PC and MacOS, and has sold over five million copies worldwide.
Rust releases for PS4 in 2021.
Related Content