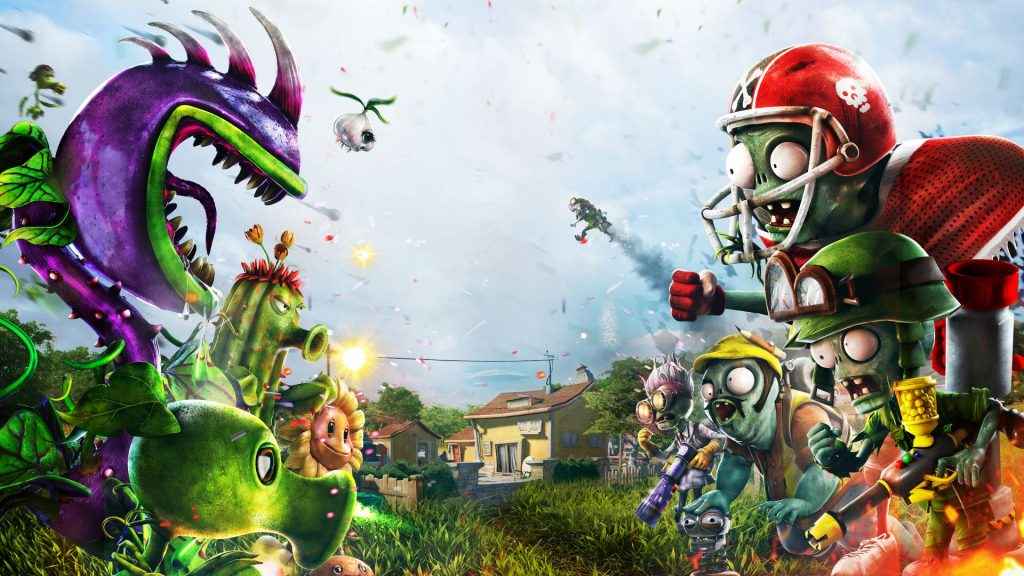 A new Plants vs. Zombies: Garden Warfare comic has seemingly let slip the existence of a fresh game sequel in the works. It's looking like Plants vs. Zombies: Garden Warfare 3 is happening.
The leak was discovered by a Reddit user, and the comic in question is due to release in September of this year. In the description for Plants vs. Zombies: Garden Warfare Volume 2, it states the book will bridge events between Garden Warfare 2, and Garden Warfare 3.
You can find the listing for the comic on Amazon here, provided it's still there of course. If not, the below screencap shows it anyway.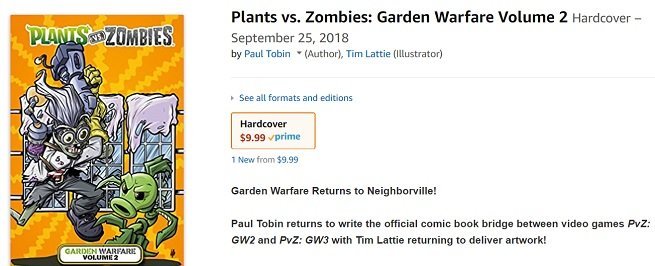 The official blurb reads as follows,
Paul Tobin returns to write the official comic book bridge between video games PvZ: GW2 and PvZ: GW3 with Tim Lattie returning to deliver artwork! Just when you thought Neighborville was safe, the Garden Warfare is back on! Zombies have taken over and forced neighborhood defenders Nate, Patrice, and their fearless plants back on their heels! Not all hope is lost however when an unlikely plant hero comes to the rescue with the fate of Neighborville at stake!
It's genuinely surprising that Plants vs. Zombies: Garden Warfare 3 is potentially a thing. The first game was a low-key success story, spinning off the tower defence-style puzzler Plants vs. Zombies into a colourful multiplayer shooter. The sequel was well received critically, but subsequently died a quick death. In EA Land, that usually means you're done and dusted, but clearly the company see something in this franchise.
Could it be that the whole thing is overhauled and used as a way to get EA into the Battle Royale genre? It certainly needs something to make people take notice in an already crowded market for shooters.
Interestingly, the previous entry was among the first games to provide loot boxes as we know them. It'll be interesting to see if EA dare to send Plants vs. Zombies: Garden Warfare 3 out with them. Especially after so much recent controversy concerning their use.
Now we'll have to wait an see if EA will wait till its EA Play event in June to announce it officially.
Would you be excited for a Plants vs. Zombies: Garden Warfare 3?